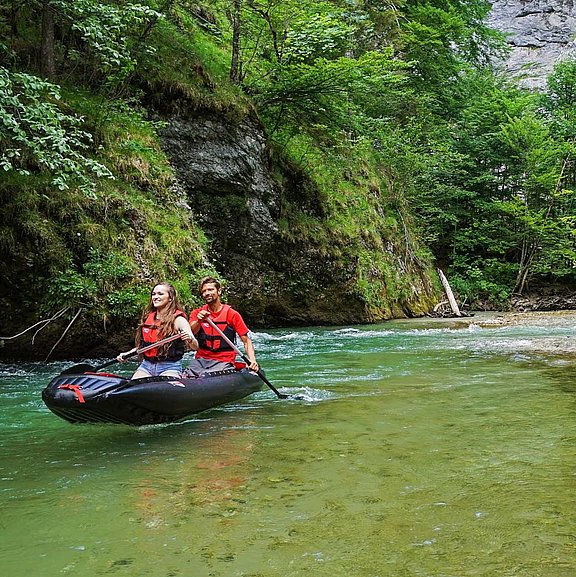 Inflatable boats
Canadians
What is a Canadian canoe?
Basic knowledge Canadian canoe
In a Canadian canoe you paddle in a kneeling position. A Canadian canoe is usually paddled with two or more paddlers. Single paddles are used in this boat. If you want to paddle with more than two people, canoes offer more space than kayaks and a higher payload capacity.
Depending on the model, Canadian canoes are suitable for calm water - as well as for light white water. Some models you can even ride in stronger white water.
Seat boards
Kneeling on the bottom
Single paddle
Rear person steers with single paddle
Buying advice Grabner canoes
The right Canadian canoe for you!
When deciding which GRABNER canoe is right for you, you should consider the waterline. That is the part of the boat that touches the water. The shorter the waterline, the faster the boat turns during paddle strokes. In other words, the more the boat is bent up in the front and back, the better it is suited for white water.
The OUTSIDE has the shortest waterline and the most bent bow/stern shape. Perfect for white water! The massive side tubes provide high stability on the water and great form stability to the boat.
The XR TREKKING has a slightly bent up bow and stern for calm rivers and light white water as well as for lakes. Due to the flat design, it can also be used with double paddles instead of single paddles.
Models with a long waterline are more directionally stable. Long distances on calm rivers and lakes are paddled more efficiently.
The ADVENTURE touches the water from bow to stern. Best directional stability and most efficient paddling! The slim side parts allow plenty of space inside and ergonomic paddle position close to the hull.
If you are going on a longer adventure, you can attach a lot of gear to the side eyelets of the ADVENTURE EXPEDITION. The hull is identical to the "normal" ADVENTURE.
If even more space for people or luggage is desired, the ADVENTURE SL is the perfect choice! Up to 4 adults fit effortlessly inside!
Unique & Environment Friendly
Your 10 Grabner advantages
When it comes to water sports, you can't go for half measures!
If you really want to enjoy your free time on the water, only the best is good enough.
10 advantages Grabner Boats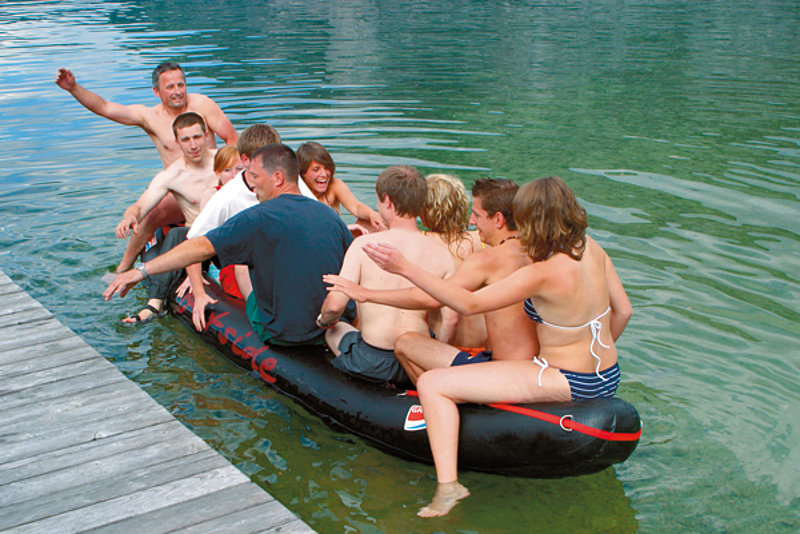 Paddle Academy
In these videos you will learn the most important basic paddling skills. You will learn which different types of boats there are, how to safely get into a boat, which seating position is useful and the basic paddle strokes.
Academy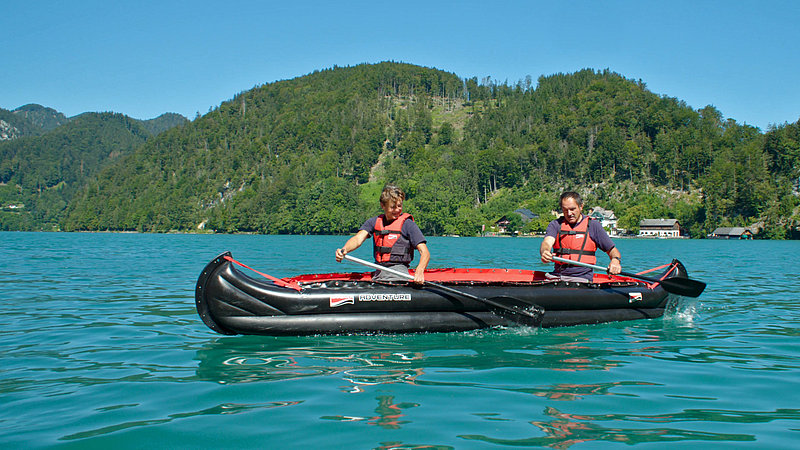 Grabner Support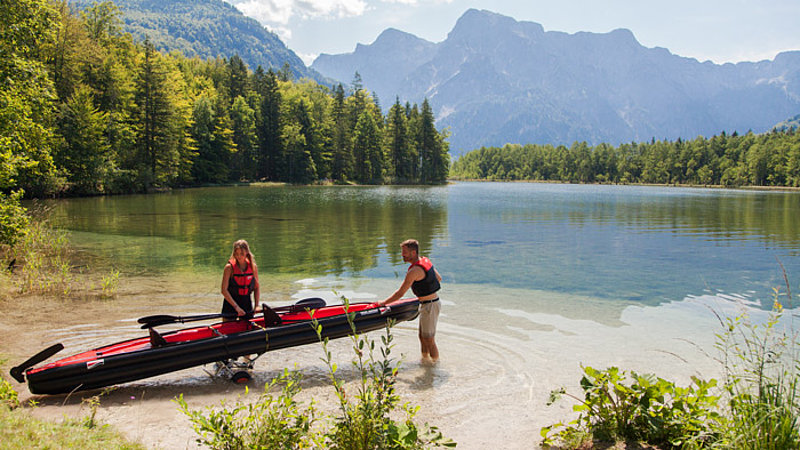 You have questions?
We are happy to help you!
Do you have questions about products, orders or other concerns? Please do not hesitate to contact us. Your Grabner team will be happy to help you!