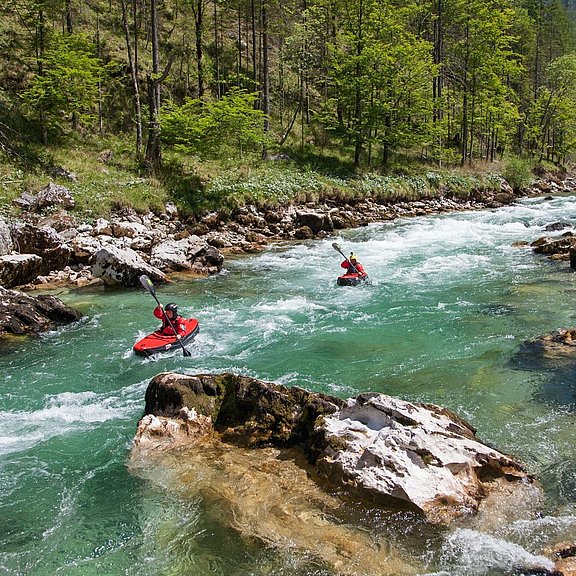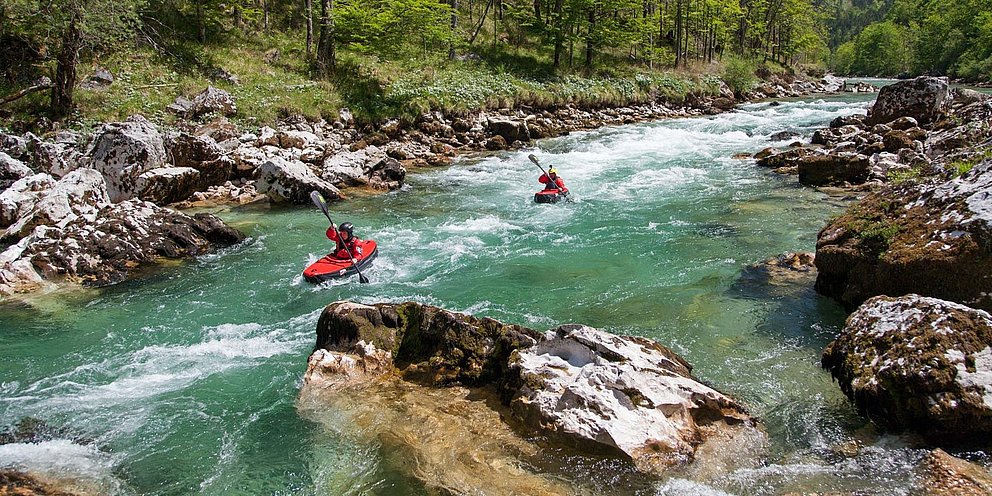 The sensational fun boat!
Hype
Hype - WHITE WATER TRAVEL KAYAK
The whitewater kayak with the sensational advantage!
The HYPE is a short kayak for light rivers up to medium whitewater. The closed canopy with integrated coaming offers a particularly dry ride comfort. The ultimate highlight: rolled up, the HYPE is very tiny and light!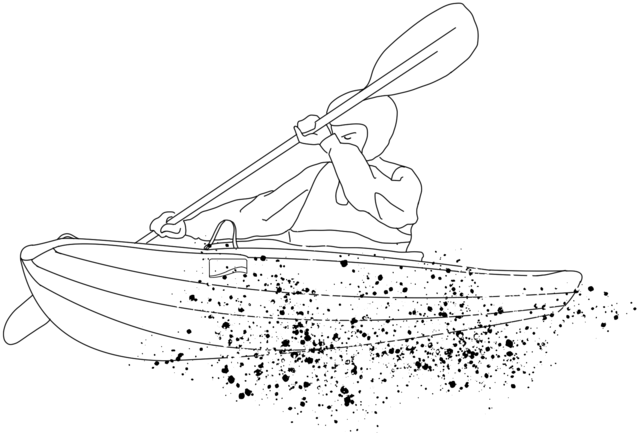 The boat
When rolled up, the HYPE has a handy packing size of 70 x 30 x 15 cm.
This corresponds to a volume of just 6% of the boat size and allows easy transport by car, train or plane.
But: The HYPE is not a packraft! Made of original Grabner rubber boat skin, the HYPE is incredibly robust.
Contact with stones is no problem and offers maximum safety.
In addition, the material is environmentally friendly and can be easily repaired.
The high air pressure makes the boat extremely stable and enables the paddler to experience an efficient and direct ride.
A big difference to thin plastic foil boats.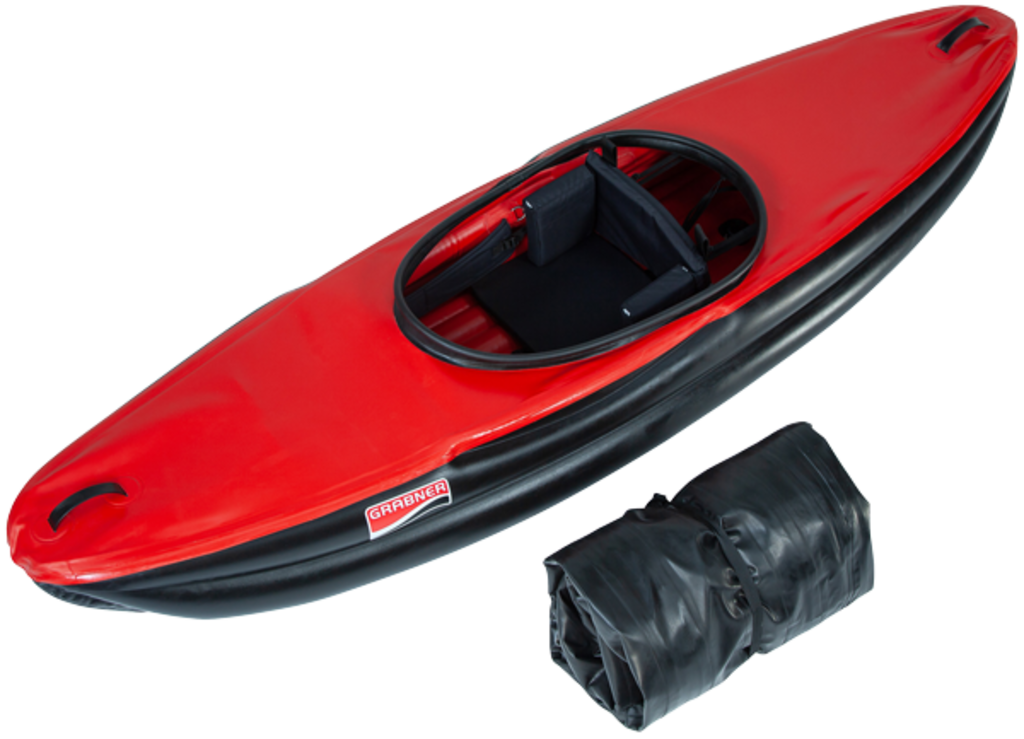 The HYPE is moved with ease through every wave. The short boat length of 245 cm makes the boat extremely manoeuvrable – ideal in rough waters!
The serially waterproof closed deck with seat hatch offers a first-class ride comfort; you always sit in the dry and not in the cold water!

The boat shape of the HYPE matches that of a creeker kayak. The voluminous bow shape offers the necessary amount of buoyancy in waves and the flat stern allows impressive surfing characteristics!

The flat wide bottom provides good initial stability.
The thick side tubes ensure high form stability.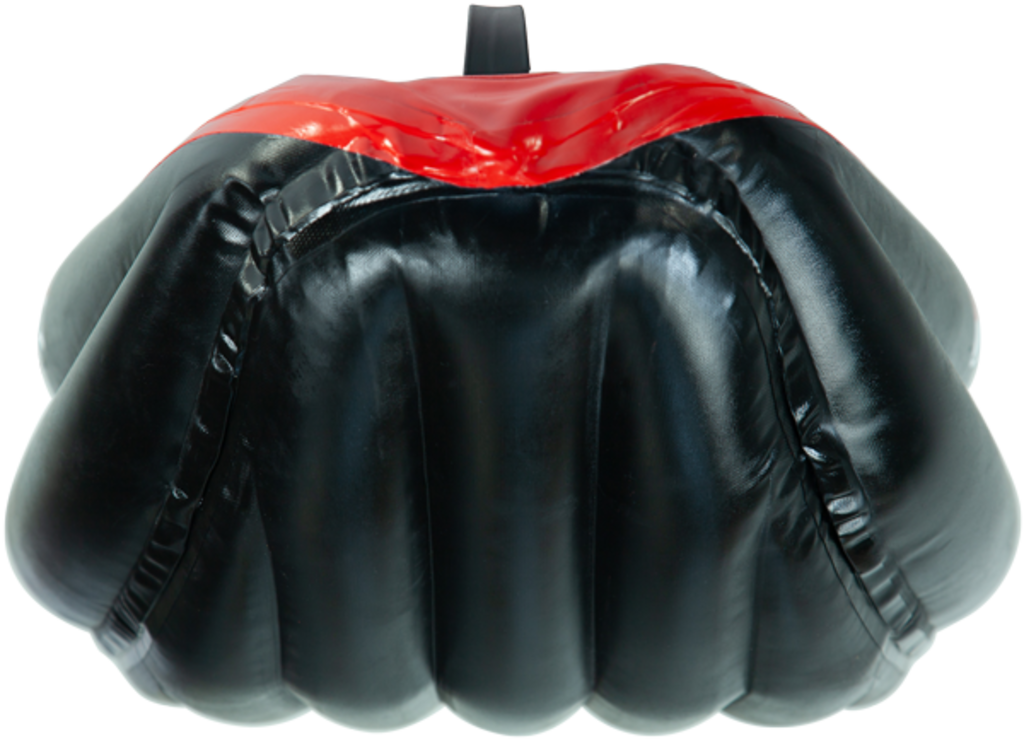 Intensively developed with professional paddlers from the Augsburg Eiskanal, the HYPE has the genes of a real white water kayak. Innovative details meet the high requirements.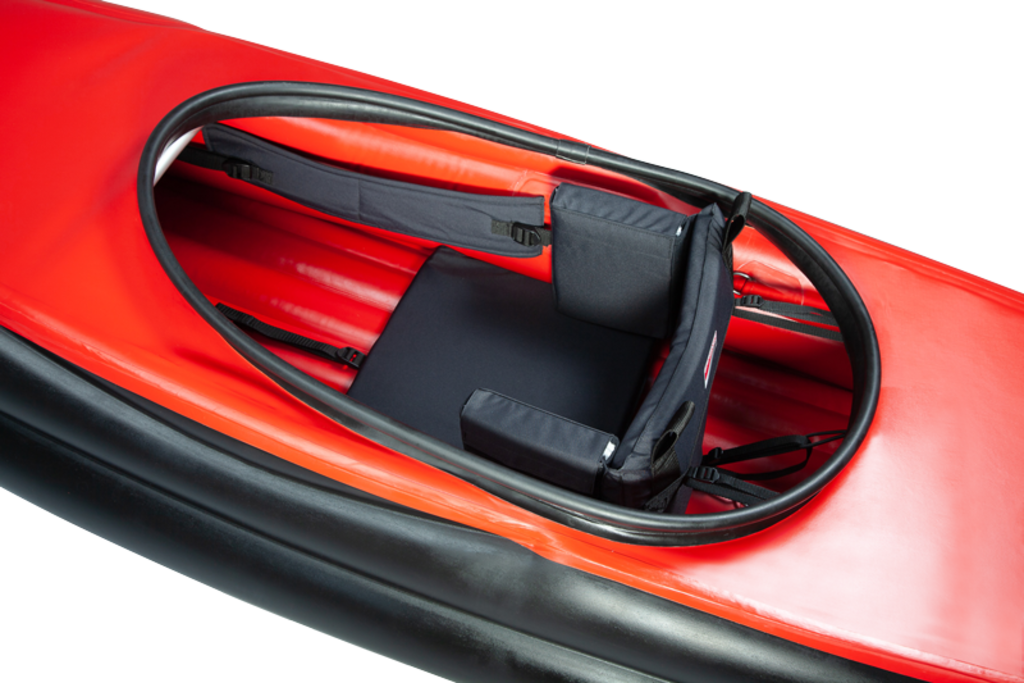 In the knee area, the HYPE offers an enlarged inside width so that you can spread your feet into it in a really stable way. For direct body contact with the boat, the thigh straps, seat, backrest, hip pads and footrest cushion can be individually adjusted to the body size. Become one with the HYPE. Even rolling is possible very smoothly!
In order to determine the centre of gravity, it is important to adjust the sitting position to your height and weight on your first ride. A forward position of centre of gravity can be advantageous. The boat responds very well to weight trim.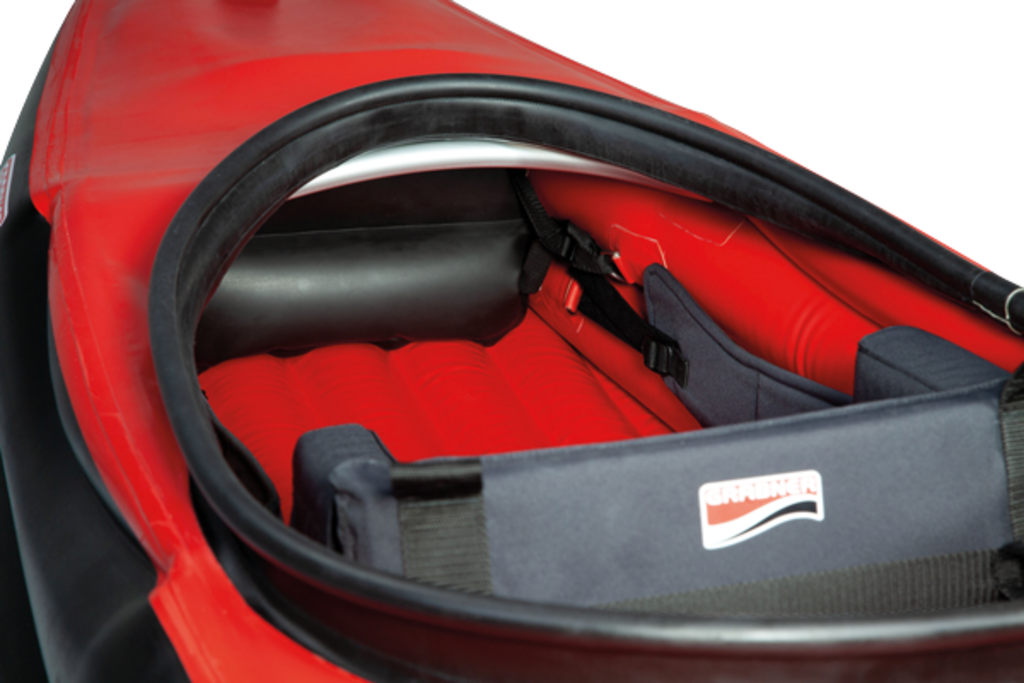 The rear offers storage space for equipment. The 30 litre dry bag fits in perfectly.
A rescue throw bag and other objects can be attached to a D-ring between the feet, ready to hand.
It is anything but easy to meet the high demands of white water paddlers. Especially when the boat has to be foldable into a small package. For two years numerous prototypes were built, tested and analyzed by experts at the Augsburger Eiskanal in Germany. In this way many innovative details were created.
" If you paddle it right, it works really well. Especially the surfing was really good. Even rolling is possible very smoothly."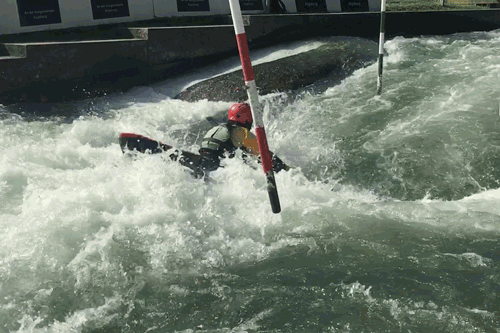 Pictures & Videos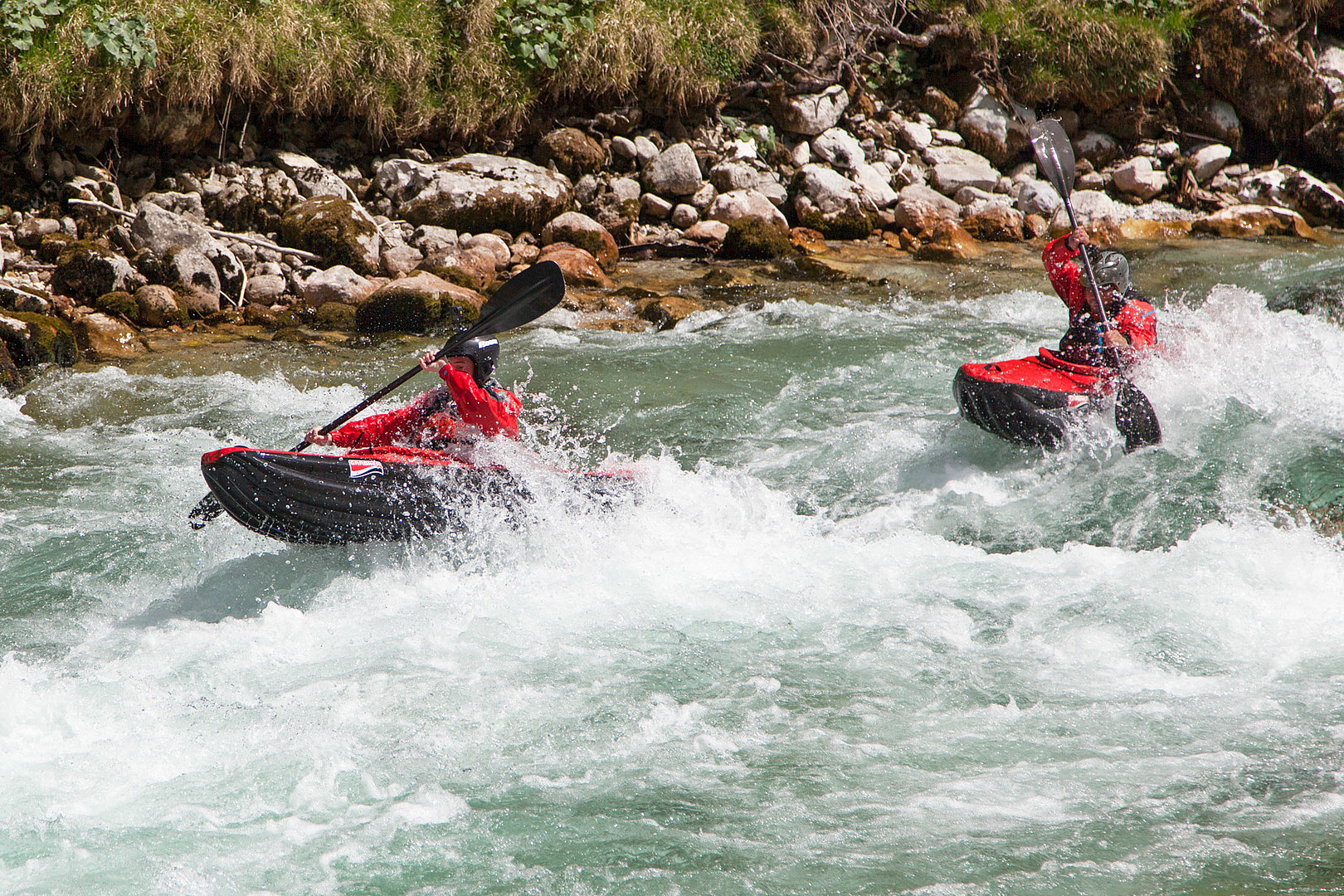 Technical data
| | | |
| --- | --- | --- |
| Overall Length x Width | 245 x 71cm | 8' 0" x 28" |
| Hatch Length x Width | 78 x 48 cm | 31" x 19" |
| Hose diameter | 25 x 12 cm | 10" x 5" |
| Weight | 13.5 kg | 30 lbs |
| Pack size L x W x H | 70 x 30 x 15 cm | 28" x 12" x 6" |
| Persons | 1 | 1 |
| Payload | 90 kg | 198 lbs |
| Air Chambers | 3 | 3 |
| Assembly time | 5 min | 5 min |
| Storage space stern | 50 L | 3051 cu.ins. |
| Operating Pressure | 0.3 bar | 4.3 psi |
| Material | 1100 dtex EPDM-Kautschuk | 1100 dtex EPDM-Kautschuk |
| White water category | 4 | 4 |
| Colour | black-red | black-red |
| Still Waters | | |
| Rivers | | |
| White water | | |
| Capsize stability | | |
| Get in the water | | |
Standard equipment
3 safety valves
1 bow handle
1 stern handle
11 stainless steel triangles
1 seat
2 cross braces
1 foot support
2 thigh straps
1 coaming
1 specification label
1 repair kit
1 valve key
1 pressure relief adapter
1 owners manual with declaration of conformity
Particularly light & small pack size
Your new boat in just a few steps
Included in the price:
1 seat
2 thigh straps
1 foot support
2 cross braces
1 pressure relief adapter
1 repair kit
HYPE
Special offers are available from this boat
Accessories

Accessory set Hype
(Set contents)
545,00 EUR

White-Water apron Kayak Neoprene
165,00 EUR

White-Water apron Kayak
60,00 EUR

BOAT LINE 5 meter
10,00 EUR

AIRPUMP
55,00 EUR
Boat-transport Wheel-barrow
233,00 EUR
Grabner Support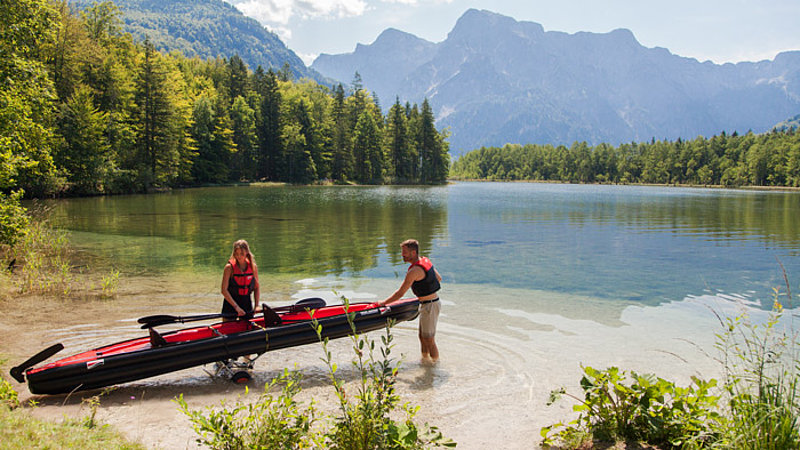 You have questions?
We are happy to help you!
Do you have questions about products, orders or other concerns? Please do not hesitate to contact us. Your Grabner team will be happy to help you!