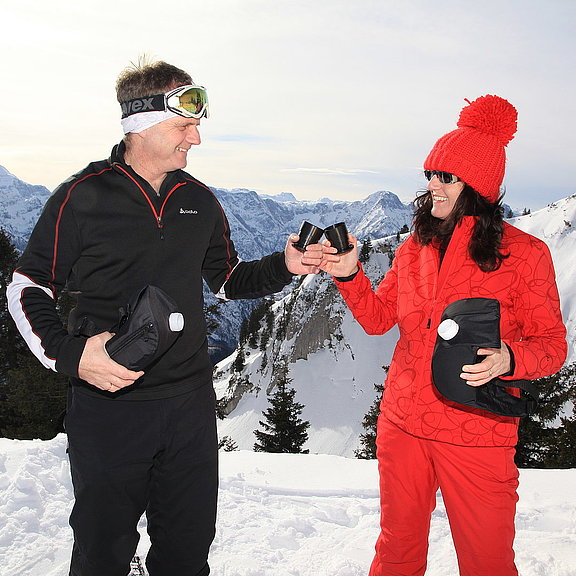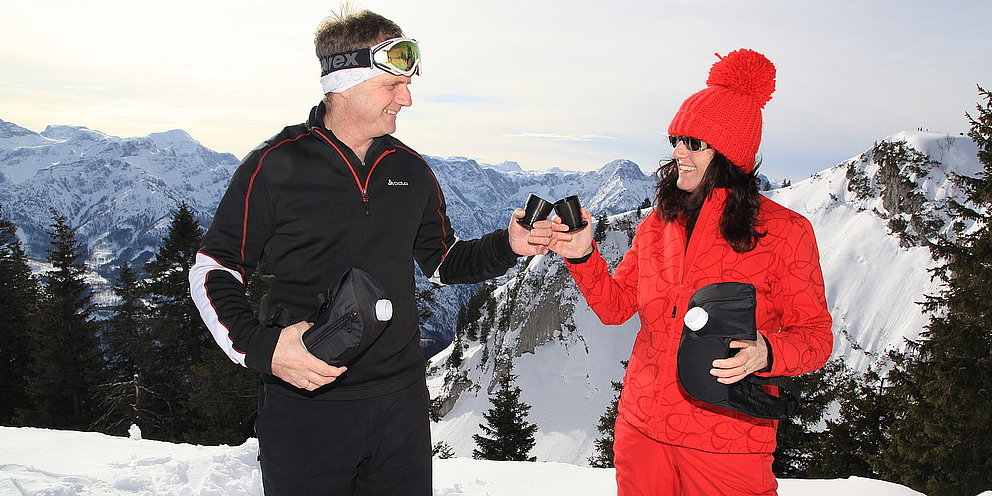 Ready Bag
Ready Thermo Bag
Ready Thermo Bag
The practical drinking belt
Ready Thermobag ( with insulation) ideal for cross-country skiing, biathlon, hiking, walking, jogging, cycling, hitchhiking, fishing, hunting ....
The anatomically formed READY THERMO BAG is carried around the waist, the arms remain free and the shoulders remain unburdened. There is no dangling, and there is nothing to get snagged.

The screw cap simultaneously serves as a practical telescopic cup for comfortable drinking.

Made in Austria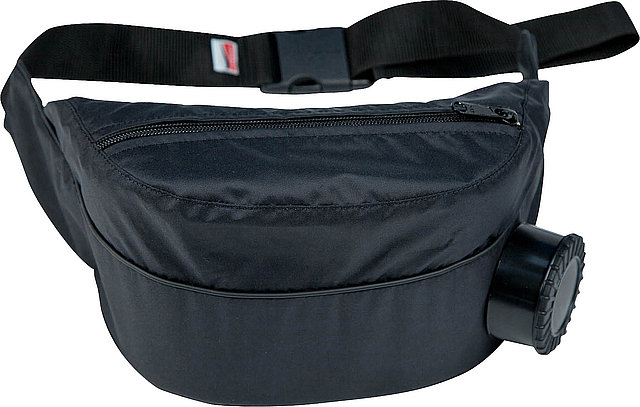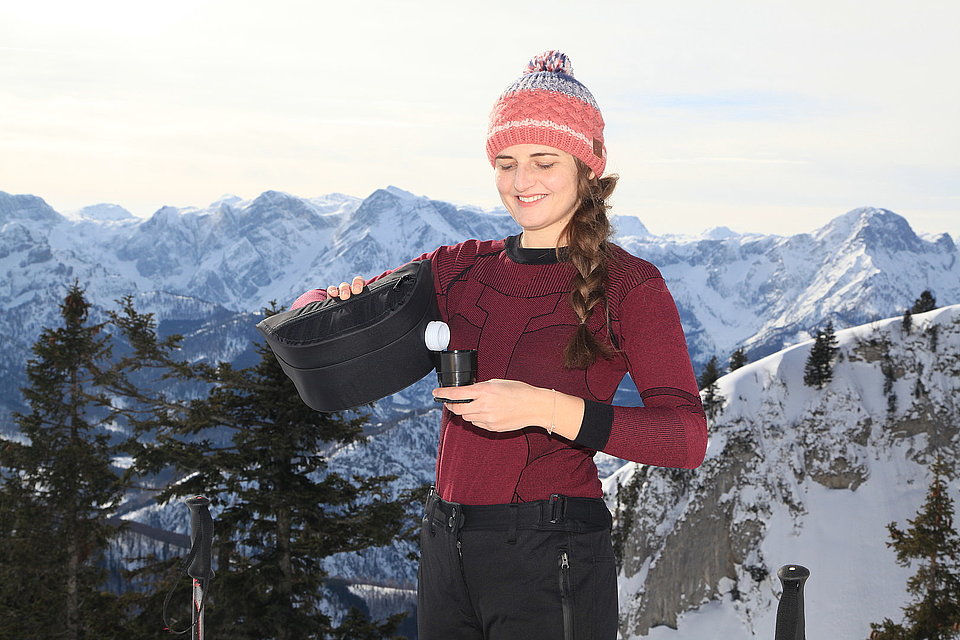 Details
Ready for drinking at any times
What athlete, hiker or family father doesn't invest consideration in having (vitally) important liquid ready at anytime? Since warm tea will only warm a thirsty soul if it truly remains warm, the READY THERMO BAG is a great choice for insulating and transporting liquid. Thus, it also keeps liquids cool that are intended for refreshment in the summer.
The READY THERMO BAG is also an intelligent transport assistent that never hangs because it wraps around the hips, making it ideal for anyone looking for complete freedom of motion.
The READY THERMO BAG is an invention that secures the availability of important liquid for athletes in a strikingly simple manner. It features an anatomically formed beverage container is implemented into a kidney-shaped back, which is carried around the hips.
In addition to 1L of liquid, the READY THERMO BAG supplies enough space for food, sports utensils, mobile phone, photo equipment, dressing material, etc. The fantastically low weight, the absolute break resistance and the user's free range of motion are of particular interest.
Taking a big gulp out of a READY THERMO BAG is a double pleasure. The insulation keeps drinks cool in the summer and warm in the winter! This means that (vitally) important liquid is always on hand, and that the things you don't want to be without when out and about are always there.
Since a snack, hot tee or ice cold lemonade "from home" cost only a fraction of that which provisions purchased outside of the home do, the THERMO BAG pays for itself in just a short amount of time.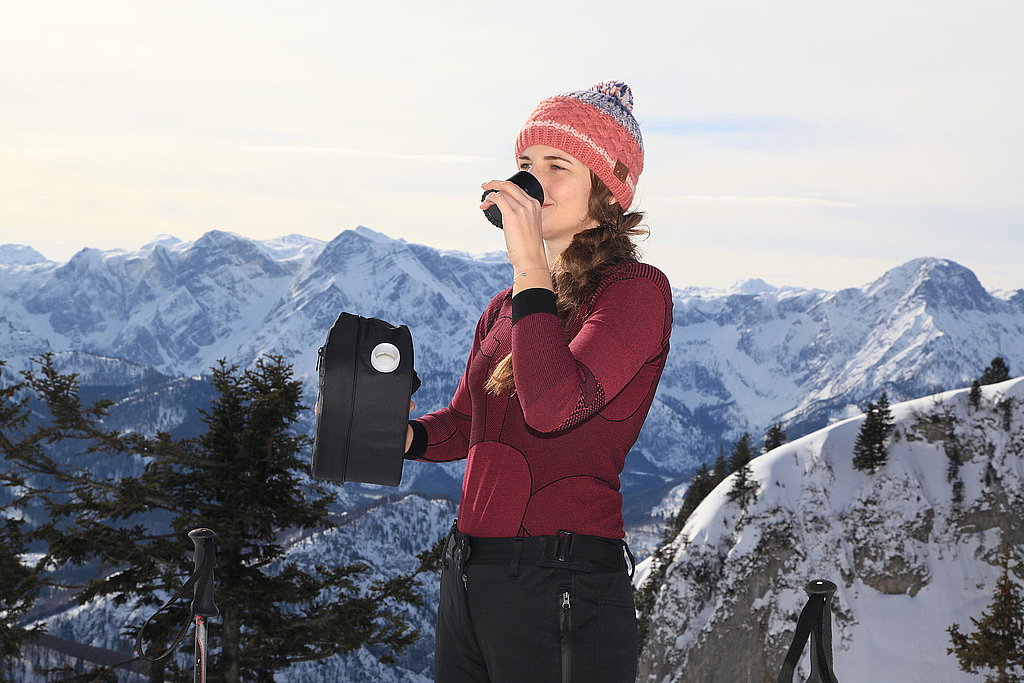 The advantages in detail
The anatomically formed READY THERMO BAG is carried around the waist, the arms remain free and the shoulders remain unburdened. There is no dangling, and there is nothing to get snagged.

The top provides room to effortlessly store snacks, car keys, purse, mobile, GPS, cosmetics, dressing material and other small items.

The bottom holds 1L of liquid. The insulation keeps liquid cool in the summer and warm in the winter for up to 6 hours!
The bottle is unbreakable and food safe.

The screw cap simultaneously serves as a practical telescopic cup for comfortable drinking. The cap also maintains its seal when pressure changes.

The belt's circumference can be seamlessly adjusted from ca. 70 to 125cm and is equipped with a practical plug snap.

The entire READY THERMO BAG weighs only 0.3 kg, which means it's barely perceivable on the body.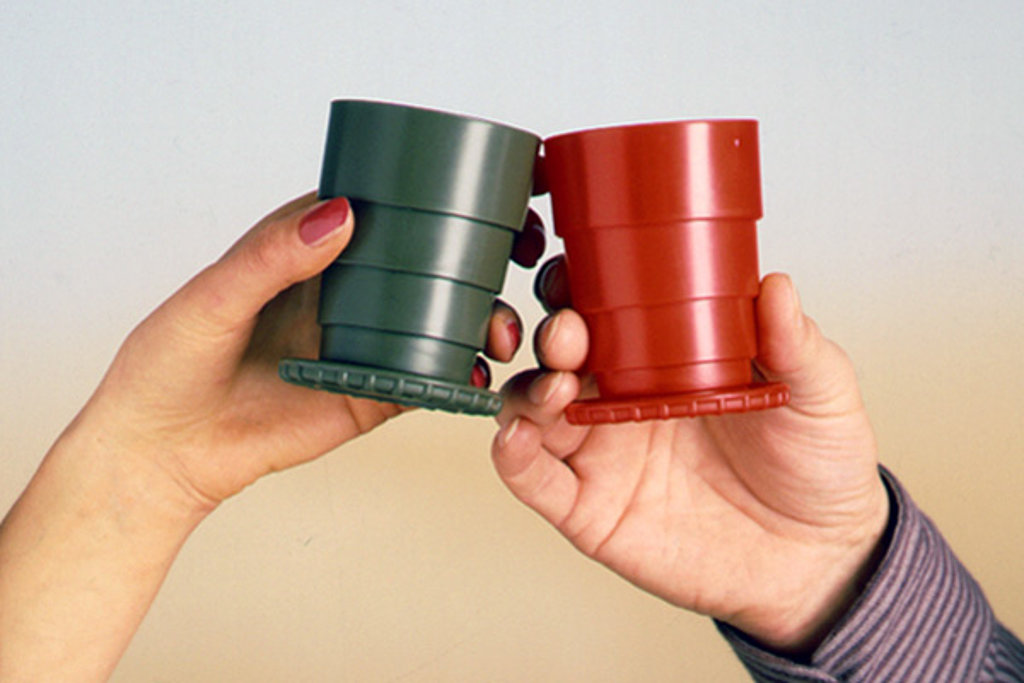 Details
1: Practical clip buckle
2: Quick adjustment for a circumference from 70 to 125 cm (oversizes available upon request)
3: 40 mm stomach belt
4: Durable plastic zipper
5: Storage capacity for up to 0.75L of utensils
6: Welts for structural stability and optics
7: Strong case made from watertight nylon material
8: Food-safe kidney-shaped 1L plastic bottle
9: 8-mm insulation foam to protect from cooling and heating
10: Advertising print - max. width of 17 cm
11: Screw cap = Drinking cup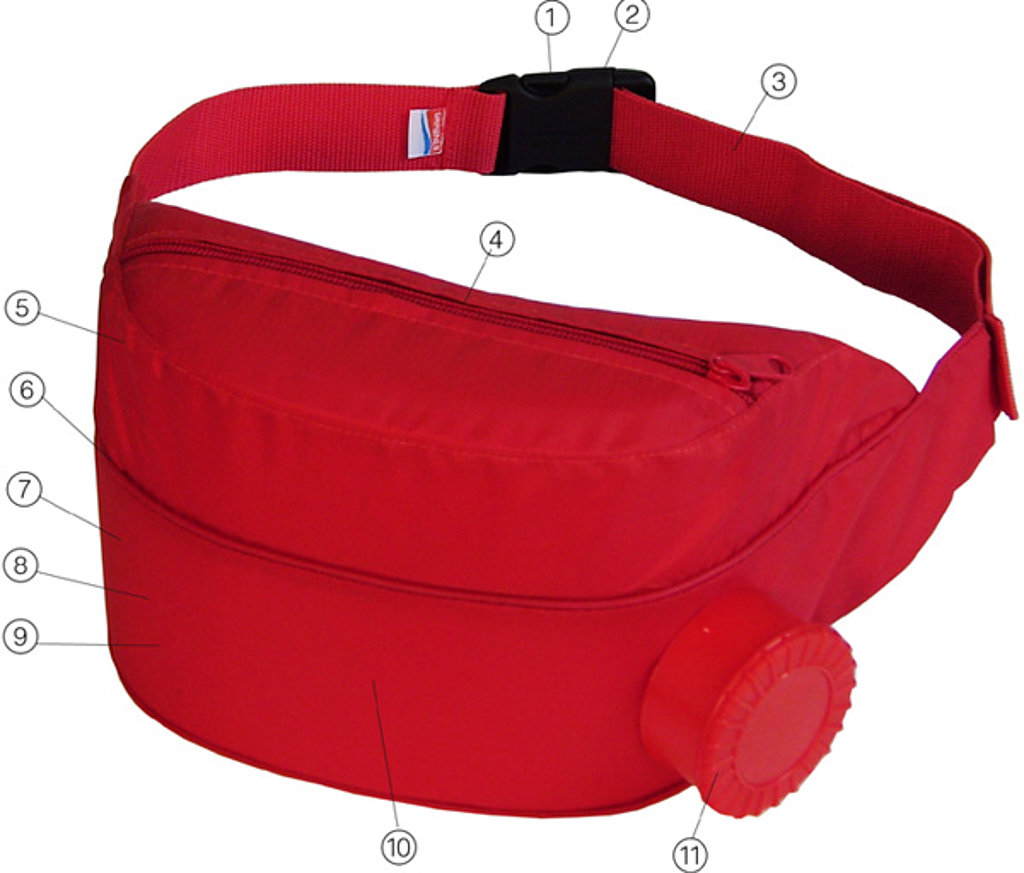 Environment
READY THERMO BAG instead of non returnable bottles
There are discussions going on everywhere in the world, as what to do, to avoid mountains of waste and economise on the use of raw materials.
None returnable bottles make up a huge waste constituent. Often the throw-away bottle, – being the packing –, costs much more than its contents.
The once only use and subsequent disposal can not be acceptable for the future!
- Worldwide 150 Billion none returnable bottles are produced annually.
- Each non returnable bottle travels up to approx. 250 Km on the road, between filling and sale.
- Each household in Austria on average, uses 700 non returnable bottles per annum.
- Non returnable threw-away bottles take 450 years to decompose.
Continuous re-use instead of throwing away

Those wishing to treat the environment responsibly, do not behave as polluters.
Continuous re-use instead of throwing away is the order.
The Thermo Ready Bag is the best example of a sensible solution on the matter. Instead of one only use it allows repeated multiple utilisation.

Thousands of non returnable bottles can be saved, and even at the end of its life span, it remains environmentally friendly, for this bottle is not made of soft plastic, but material, which can be recycled to granulate for the production of new products.
Reusable - the better way
A study by the Ministry of Life proves that reusable beverage packaging should be given clear priority over all other beverage packaging.
In detail, the study showed that the best packaging for beverages is the returnable bottle, such as for beer. The returnable plastic bottle also performs much better than all other beverage packaging, such as composite cardboard or plastic bottles.
The Ready Thermo Bag is made in Austria from BPA-free plastics.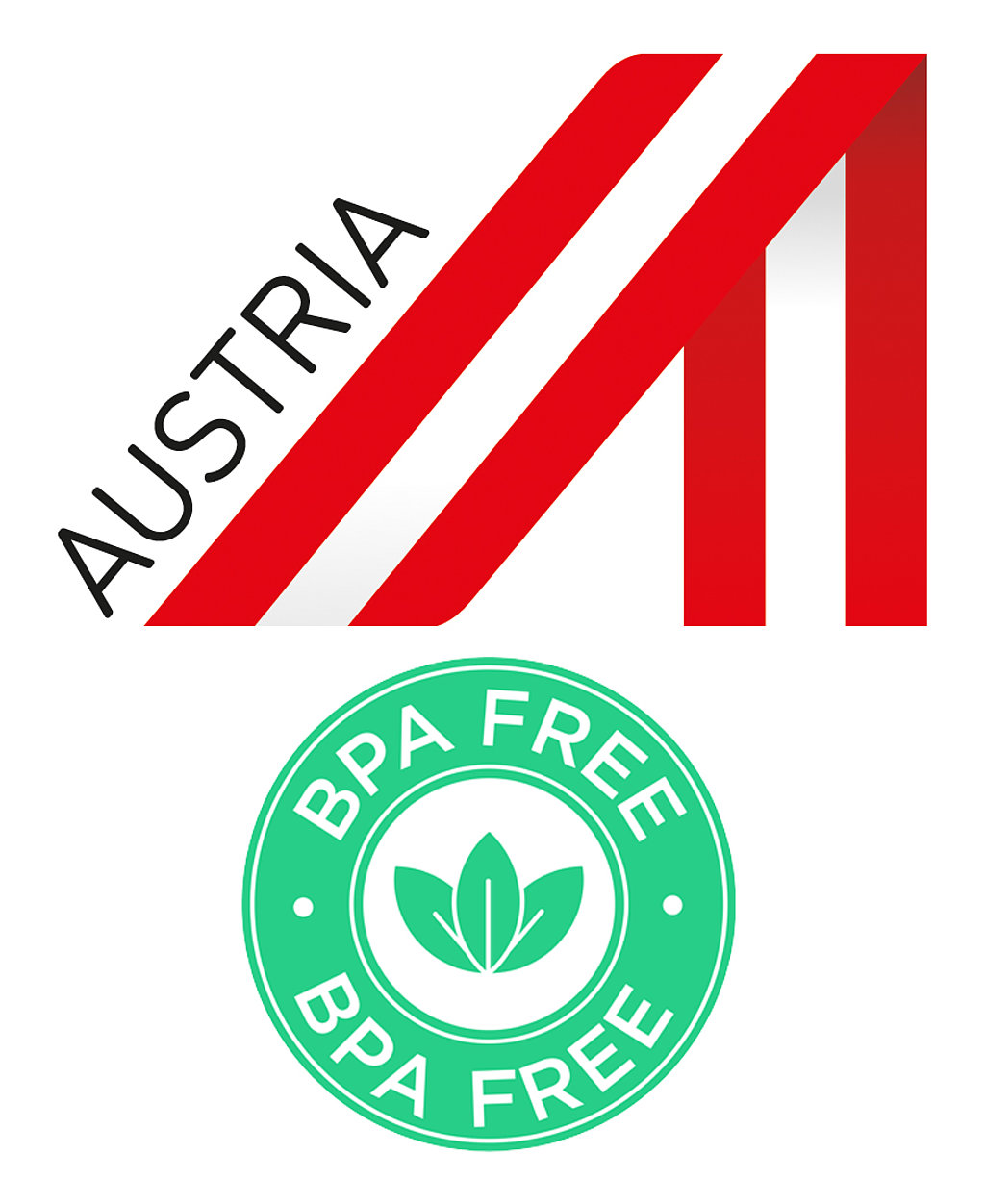 Successful for more than 40 years
It's hard to believe how quickly time passes. READY THERMO BAG's market launch took place in 1982 after 1 ½ years in development. This new product was immediately patented internationally to protect it from imitations. Since then, it has received multiple innovation prizes as well as a plethora of praise and honours within the recreational industry.
After getting off to a rapid start, things calmed down a bit in the years to follow. It turns out that the benefit of a new, innovative product is not always recognised immediately and it can take time for that product to establish itself on the market.
The decisive breakthrough came in Scandinavia, where the READY THERMO BAG unequivocally proved itself in Nordic sports. There's a reason why this unique product is seen again and again in all Nordic competitions on television.
Since then, its benefit has been recognised for many other potential applications as well. The READY THERMO BAG has secured itself a well-established place in the sports industry outside of Scandinavia as well. That's why the READY THERMO BAG is seen again and again in various colours with a wide variety of sponsor prints. All in all, it's cross-country skiing who use READY THERMO BAG the most, although it's also used for hiking, jogging, hitchhiking, biking, distance running, skiing, mountaineering, fishing and hunting.
A GRABNER READY THERMO BAG is a true original and cannot be replaced. This has been the case throughout the more than 40 years of the READY THERMO BAG's existence and will continue to be the case in the decades to come.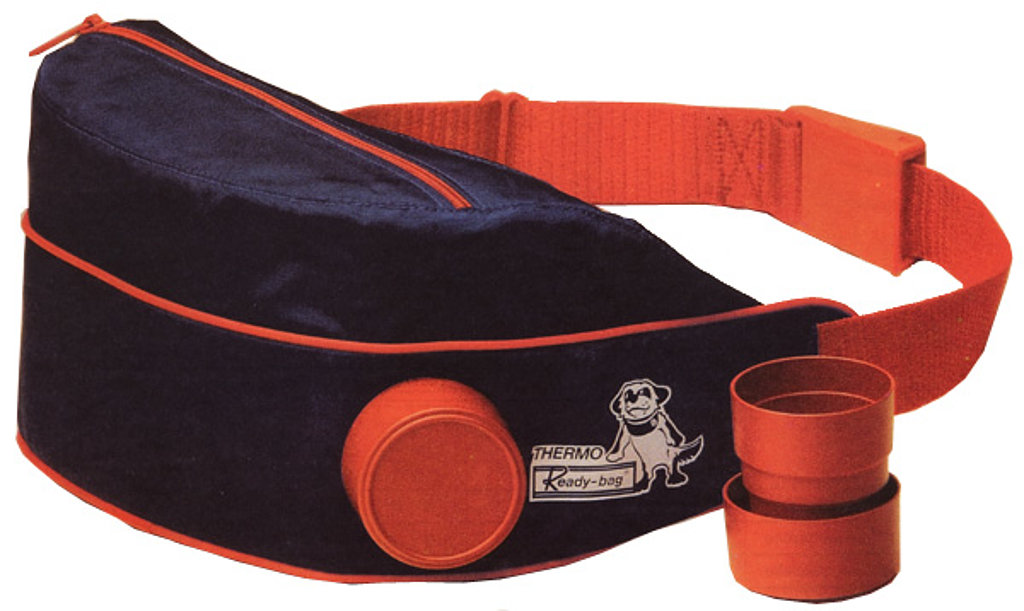 STAR AMONG NORDIC SKIING COMPETITIONS
After getting off to a hesitant start in central Europe, the advantages to the READY THERMO BAG were recognised in Scandinavia. Drinking is vitally essential for every recreational and endurance athlete, which is why it's important to always have a drink on hand when performing sports activities. But that's where the problem starts. Where can one carry it without restricting freedom of motion? A rucksack is sensible if there is a lot to transport. However, if there is just a drink and a few other small items, then the constant dangling along the back is unpleasant and obstructive. Especially for sports in which the hands need to be fully free, such as distance running, mountaineering, biathlons, Nordic walking, hiking, jogging, biking.
READY THERMO BAG is positively ideal for all of these applications. It makes it possible to carry 1L of liquid and all the small items needed, such as car keys, purse, provisions and GPS. And since it simply snaps around the hips, it doesn't pose any obstruction while performing sport and is not a strain.
So, it's not wonder that the READY THERMO BAG has found its way into the ranks of the world's elite cross-country skiers and biathlon athletes who can often be seen on television as well. That's why one sees athletes using the READY THERMO BAG as an important utensil in various colours and a wide variety of advertising prints from teams and sponsors. However, there is one thing they all have in common: They were invented and produced by GRABNER.
Keep an eye out for the READY THERMO BAG in sports shows. And remember: what's important and conducive for top athletes is of particular importance for amateurs and private individuals.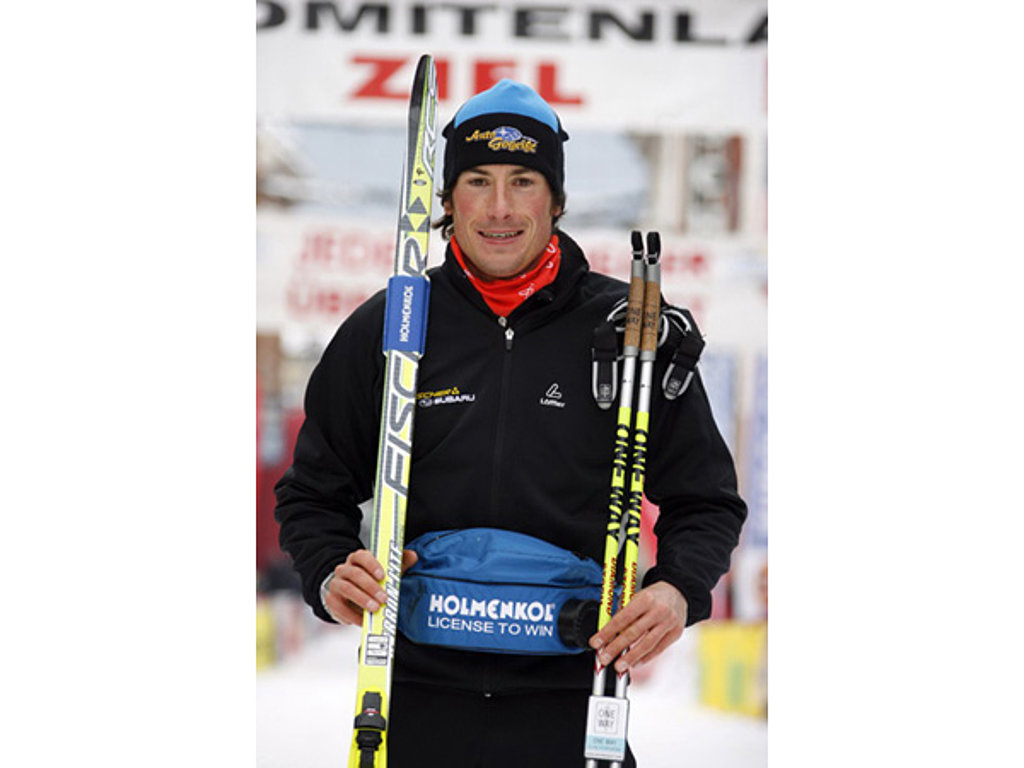 Popular promotional product
After the THERMO READY BAG became an established product in the sports industry, it became clear that it's also an ideal advertising medium.
Now there are ski equipment companies, sports nutrition manufacturers, energy drink manufacturers and other sectors equipping sponsored athletes with READY THERMO BAGS carrying their company logos. Since the BAG is directly in the line of sight, spectators have a particularly good view of advertising information in photos and television shots.
The READY THERMO BAG is readily available in stock and can be delivered ex-works without advertising in the colour black - with a black screw cap.
The colour can be chosen at liberty with advertising. For colours not held in stock, however, a minimum purchase quantity is required. Prices are therefore based on the colour of the casing, the size and colour of the advertising print, and especially on the order quantity.
If interested, please notify us of the desired design details and quantity for a free price quote!
Please provide the following details for a quotation:
- Colour of the casing
- Printing size (max. wide17 cm, height 7cm)
- Printing coloure
- Quantity (Minimum quantity depending on fabric colour from 30 pieces)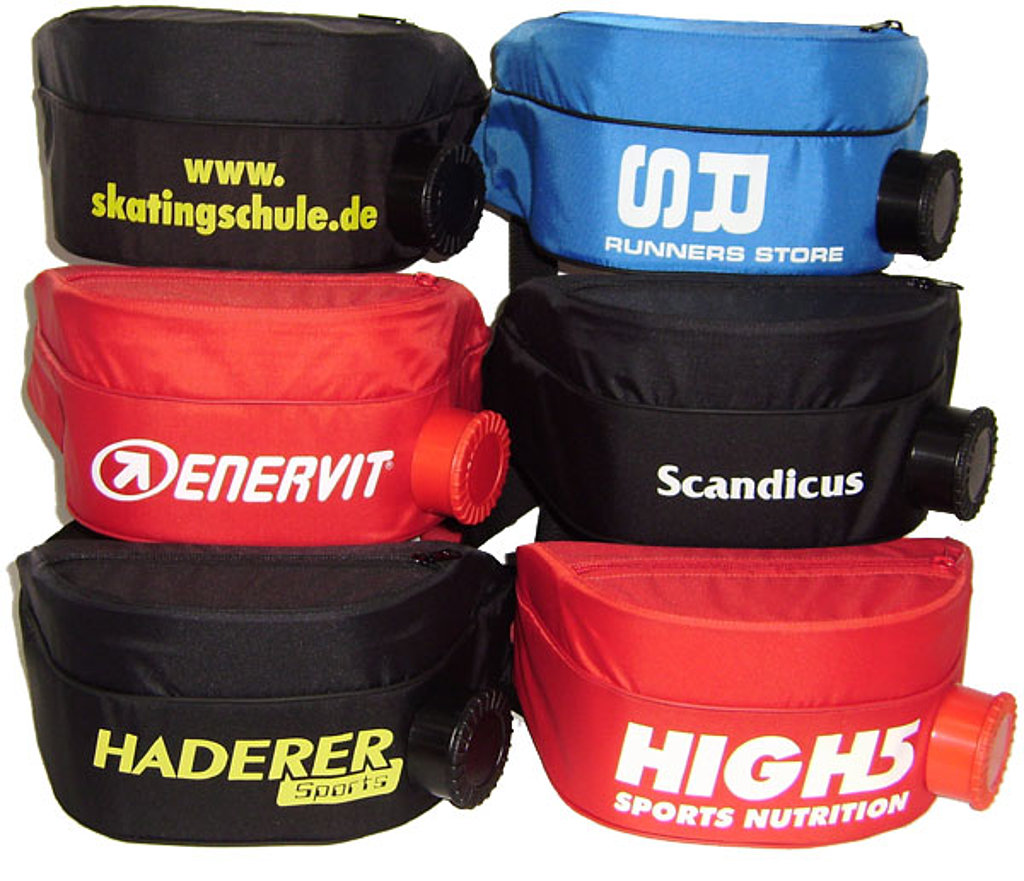 Your new boat in just a few steps
Grabner Support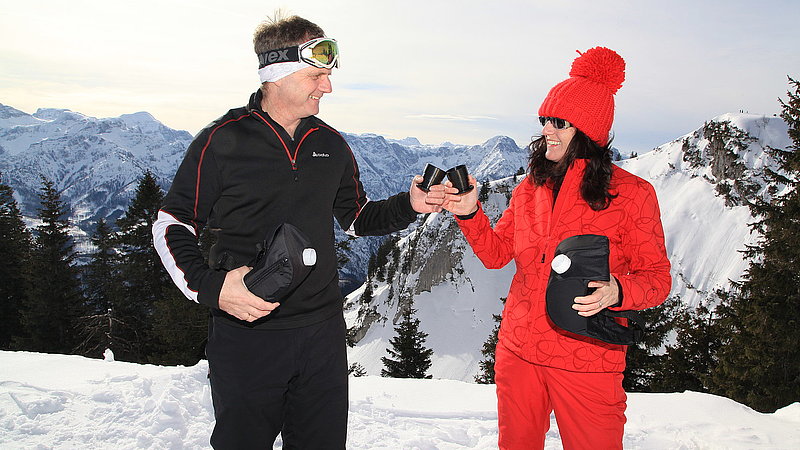 You have questions?
We are happy to help you!
Do you have questions about products, orders or other concerns? Please do not hesitate to contact us. Your Grabner team will be happy to help you!