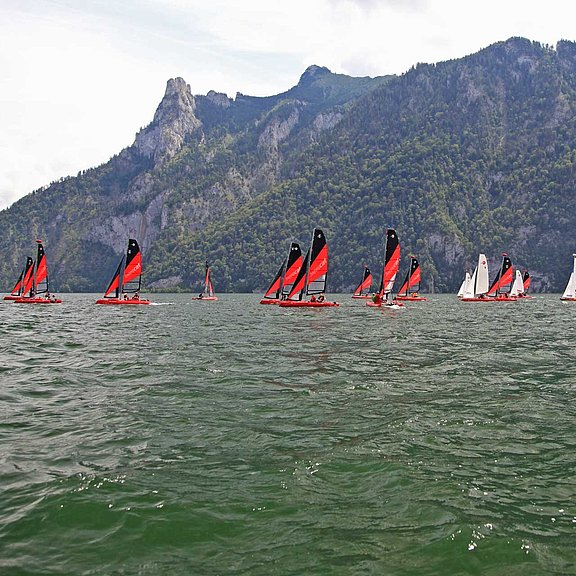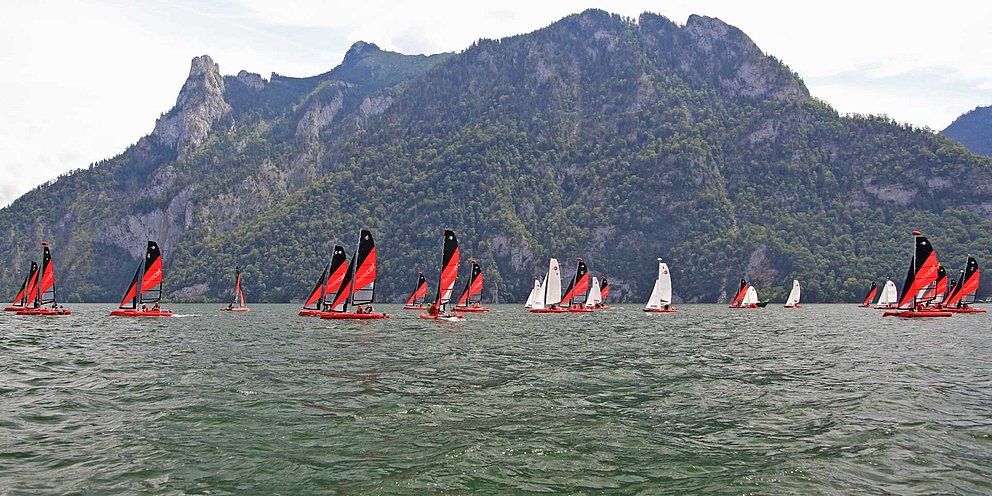 Events
Happy Cat Sailors' Meeting
Finally the time has come! After a break of 3 years, in 2023 the popular
INTERNATIONAL HAPPY CAT SAILORS MEETING
will take place again at the Traunsee in Austria!
Due to space limitations, the meeting is limited to 70 HAPPY CATs.
To secure your place an early registration is recommended.
The Grabner team is looking forward to seeing you again in Ebensee!
Registration deadline + food orders: Sunday 11 June
or as soon as maximum number of participants is reached.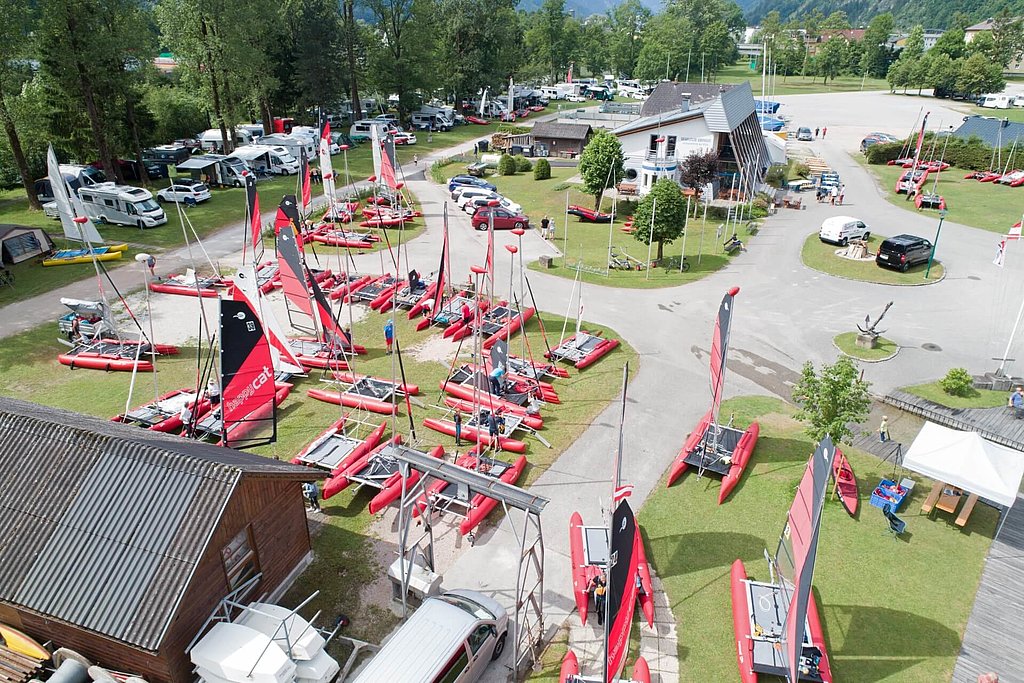 SEGELCLUB EBENSEE
Trauneck 9
4802 EBENSEE am Traunsee
Austria
Adjustments possible at short notice depending on the weather!
The current program is posted on site at the entrance of the clubhouse on the "bulletin board".
THURSDAY 29.06.2023
Early arrival: Everyone who wants can arrive earliest from Thursday 29.06.
You don't have to register extra in advance, just come!
FRIDAY 30.06.2023
Arrival participant
From approx. 10:00 Registration in the regatta office
(Clubhouse 1st floor - reception of sail numbers (stick on mainsail window), food vouchers and questionnaire, payment camping fee if camping)
13:00 Day briefing + explanation single start time measurements in front of/at the clubhouse
From approx. 14:00 individual start time measurements on the regatta course (without award ceremony).
For anyone who wants - good practice for mass start regatta the following day!
Sailing on your own - alone or with other participants
Test possibility HAPPY CAT
18:30 Welcome & introduction of the participants in front of/at the clubhouse
19:00 dinner in front of/at the clubhouse (as pre-ordered with registration)
approx. 20:00 Lecture: Sailing for beginners - demo on sailing simulator
Exchange of experiences, get-together
SATURDAY 01.07.2023
From approx. 07:30 breakfast in the clubhouse or in the quarters/camp
From approx. 08:00 Registration in the regatta office
09:00 Day briefing + explanation mass start and regatta rules
Followed by 1st mass start regatta (2 laps on the regatta course) (approx. 10 am)
Followed by 2nd mass start regatta (2 laps on the regatta course)
Test possibility HAPPY CAT
Food in the clubhouse available all day.
From approx. 16:00 capsize exercises at slip place - everybody who would like can try it himself

19:00 dinner in front of/at the clubhouse

(as pre-ordered with registration)
approx. 20:00 award ceremony mass start regatta

Medals for the first 3 places in each class
Trophy for the overall winner
Participant certificates

Exchange of experiences, get-together, open end
SUNDAY 02.07.2023
From approx. 07:30 breakfast in the clubhouse or in the quarters/camp
09:00 Day briefing + explanation joint sailing trip
Afterwards group photo
From approx. 10 a.m. joint sailing trip across lake Traunsee (max. to regatta boat)
Alternative: Sailing on your own
Food in the clubhouse available all day
After arrival in the afternoon in front of/at the clubhouse - farewell, end of the event.
Relaxed journey home for those who have traveled a long way
MONDAY 03.07.2023