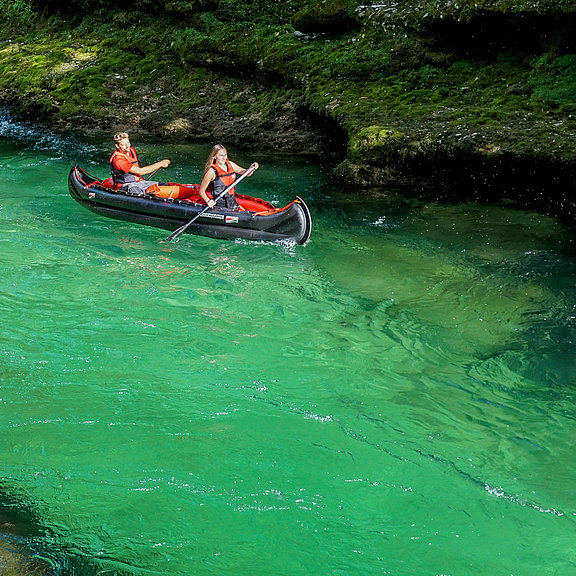 Grabner unique
Your 10 Grabner advantages
When it comes to water sports, you can't go for half measures!
If you really want to enjoy your free time on the water, only the best is good enough.
Unbeatable quality. Premium world leader!
Grabner boats have been known on the world market for over 40 years as THE BEST! Tens of thousands of customers are satisfied with an incomparable long-term quality.
The outside coating of EPDM tire rubber is extremely abrasion-resistant, weather-resistant and UV-stable. The inner rubber coating made of high-quality renewable natural rubber ensures the highest airtightness. Due to the unique hot vulcanization process, firm seam connections are created for permanent high operating pressure.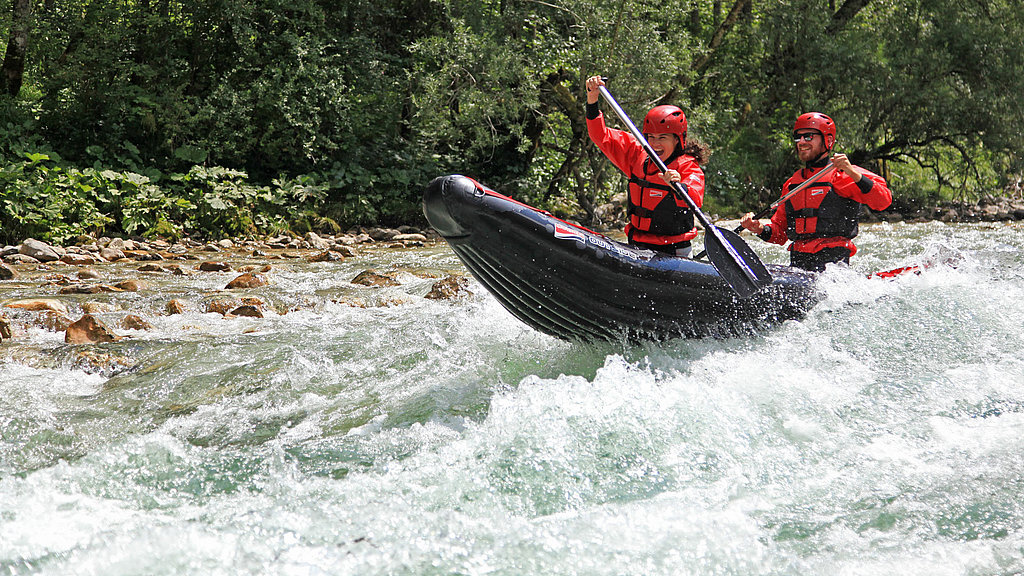 Highly environmentally friendly and sustainable
Grabner boats are the most environmentally friendly on the world market:
The boat skin inside coating is made of renewable natural rubber.
The boat skin does not contain PVC! No toxic plasticizers! No poisonous chlorine!
The boat skin is manufactured to the highest EU environmental standards in Germany.
The boat skin can be 100% recycled. This recovers 95% of the primary energy.
Grabner boats have an unsurpassed lifespan of several decades, instead of throwing away after a short time!
Easy to repair: The Grabner factory service handles repairs quickly, professionally and will not let you down!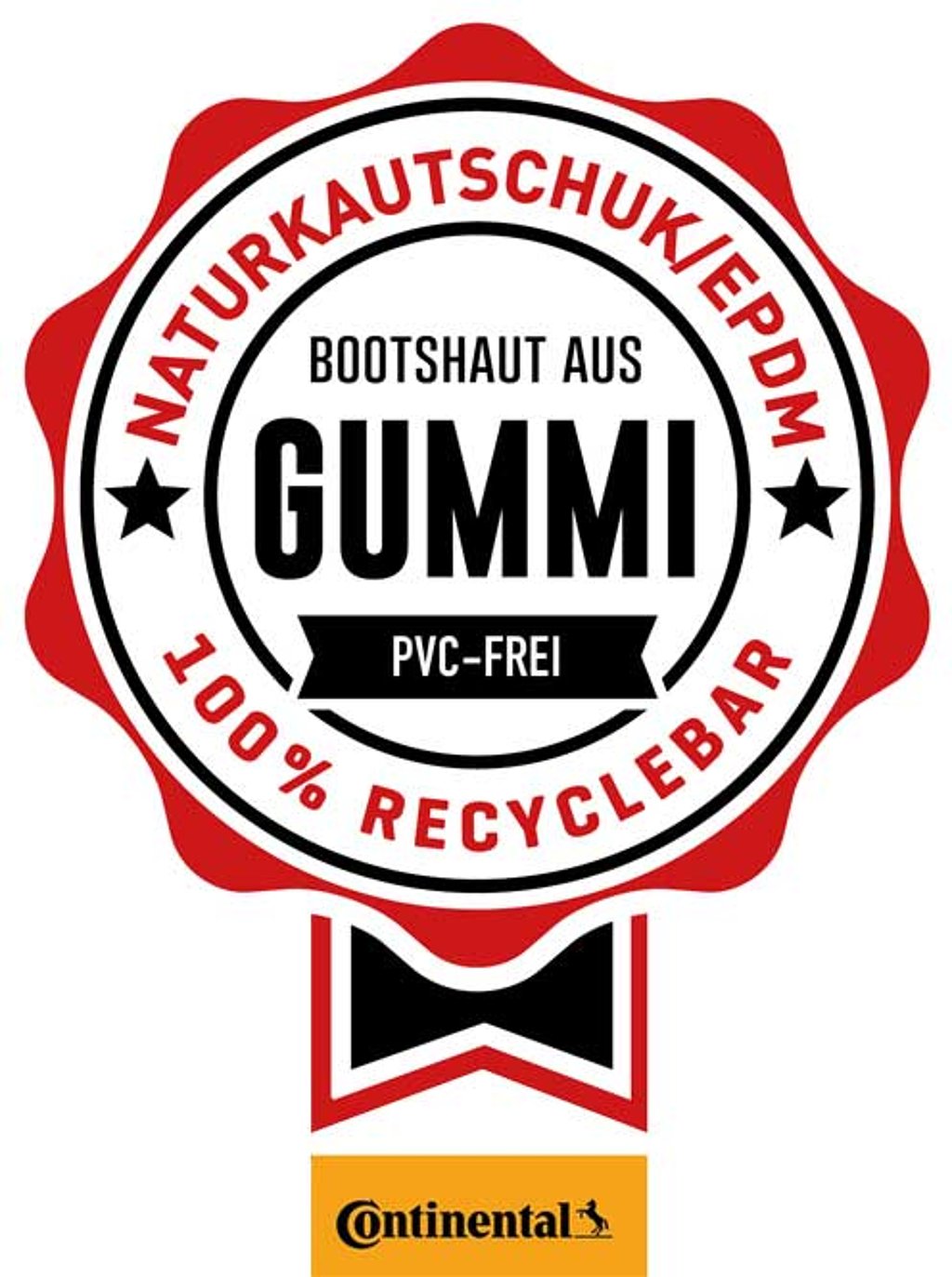 Handmade in Austria!
All models are handmade with the experience of hundreds of thousands of produced boats in Austria. The rubber boat skin is produced by world market leader Continental in Germany.
Highest quality and added value from Europe!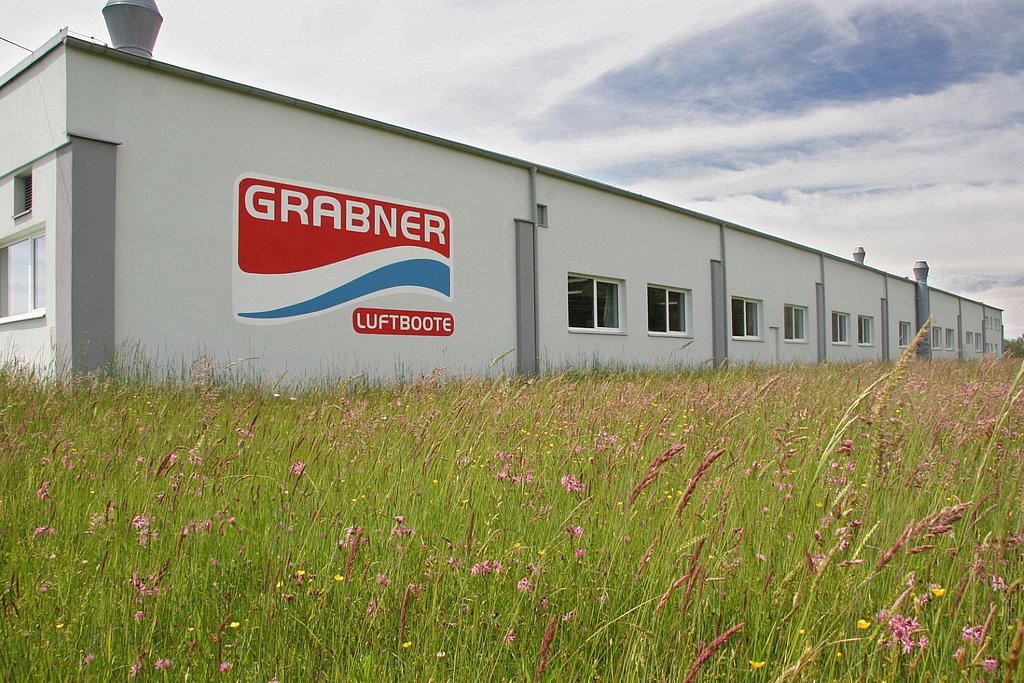 Customer service – never left alone!
You have a concern? We are at your service! From the sales advisory, additional information on the website, test possibilities, up to the rapid factory service, our competent factory team takes care of you personally.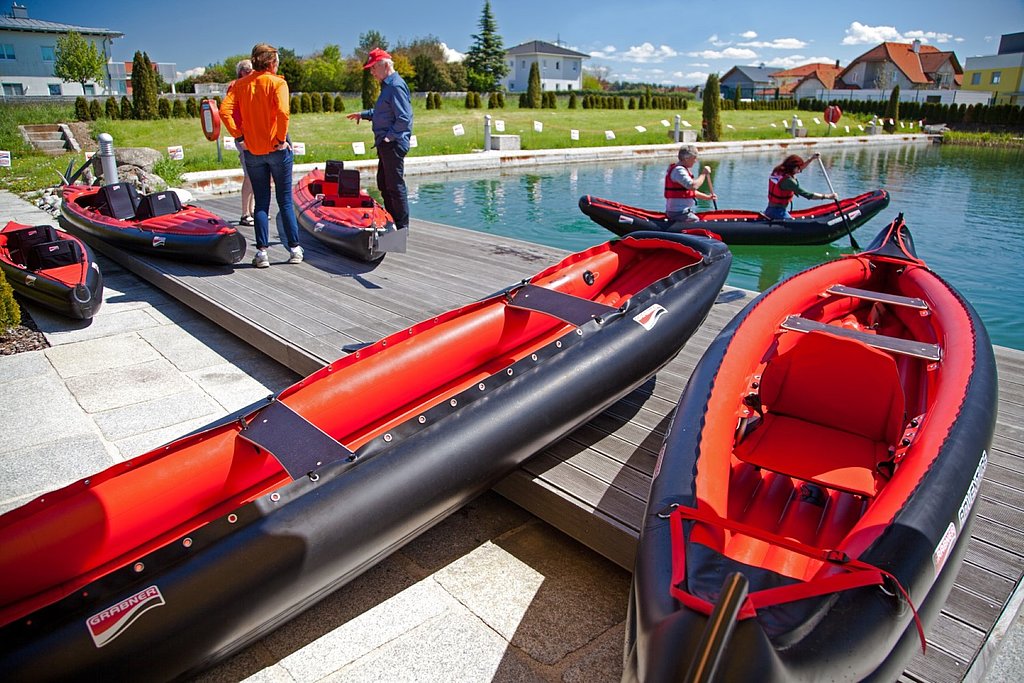 Maximum safety and stability
The strong rubber boat skin protects the boat from damage. Due to the highest airtightness the buoyancy always remains. Sinking is impossible! The large volume of air guarantees maximum capsize stability.
Meaningful timeless design: black for best resistibility (like car tires), red for safety.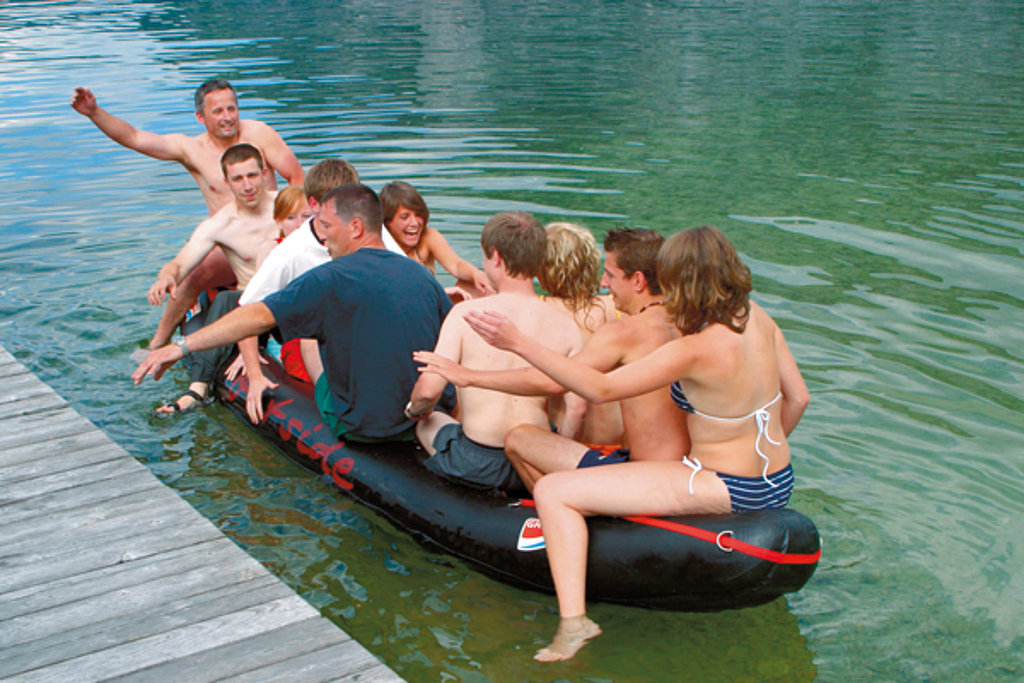 The most lasting value and economic inflatable boats!
With regard to the long lifespan Grabner boats are much more economic than short-lived cheap boats. Even used Grabner boats are in great demand. On the free Grabner used boat market they achieve a high re-sale value and find in no time a new owner.
Grabner boats are not expensive, they are valuable!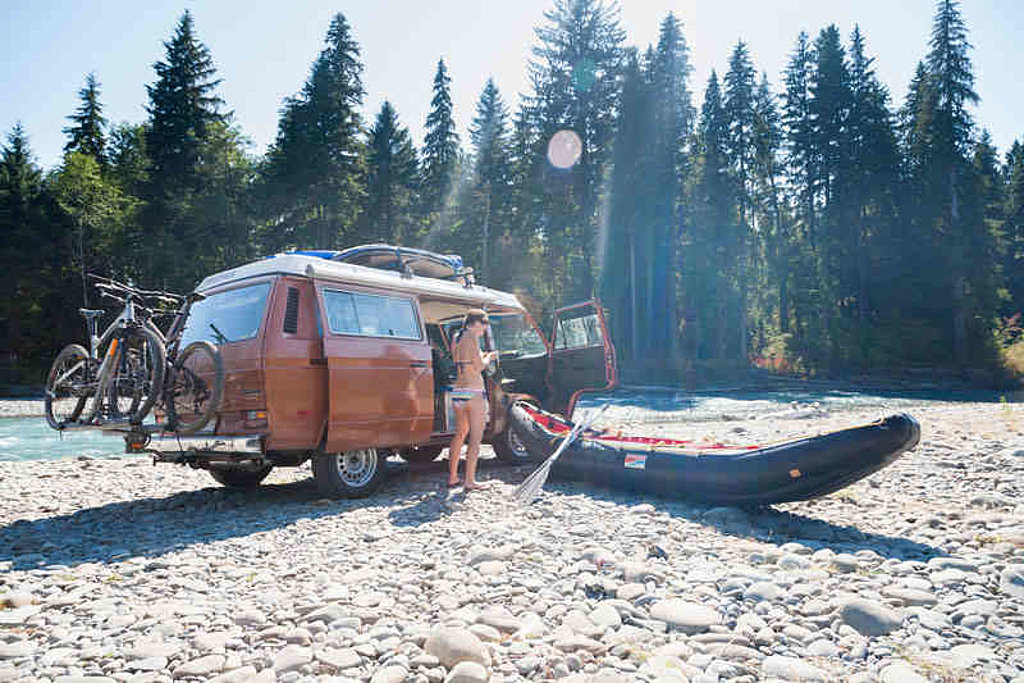 The right model for every application
Grabner boats can be versatile used with paddles, rudders or motor – depending on the model suitable for rivers, white water, lakes or at sea.
With thought-out high quality accessories, each boat is customizable.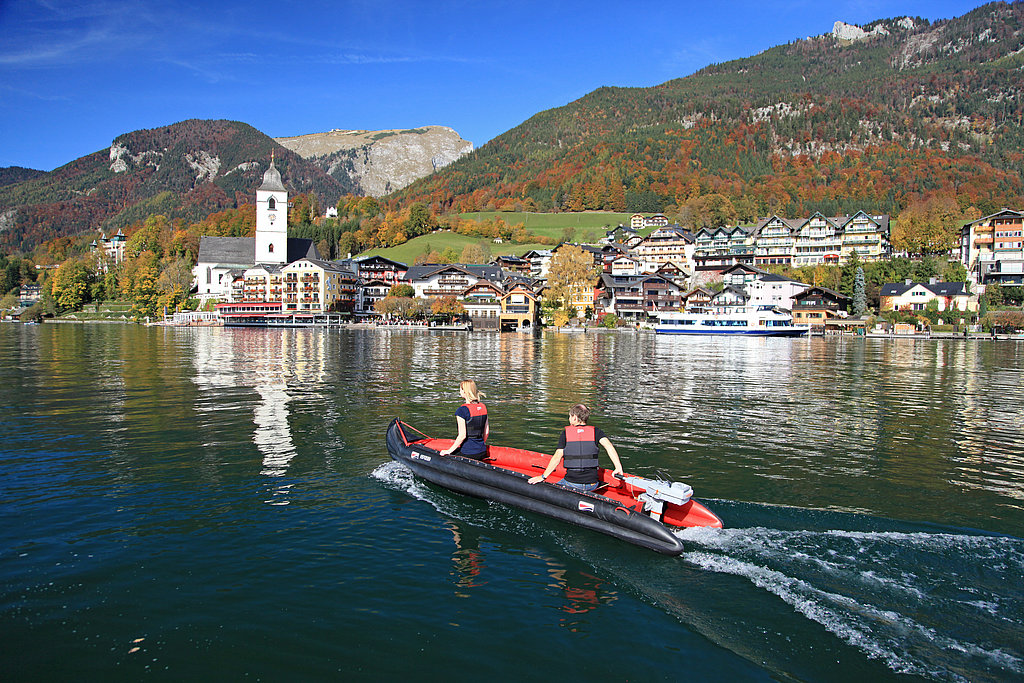 Generous dimensions and track stable
You can sit comfortably in the generously sized Grabner boats. There is enough room to stretch your legs and plenty of space for luggage.
The directional stabilizing i-beam bottom and a steering device (optional) keep the boat on track, to get you in the direction where you want to go!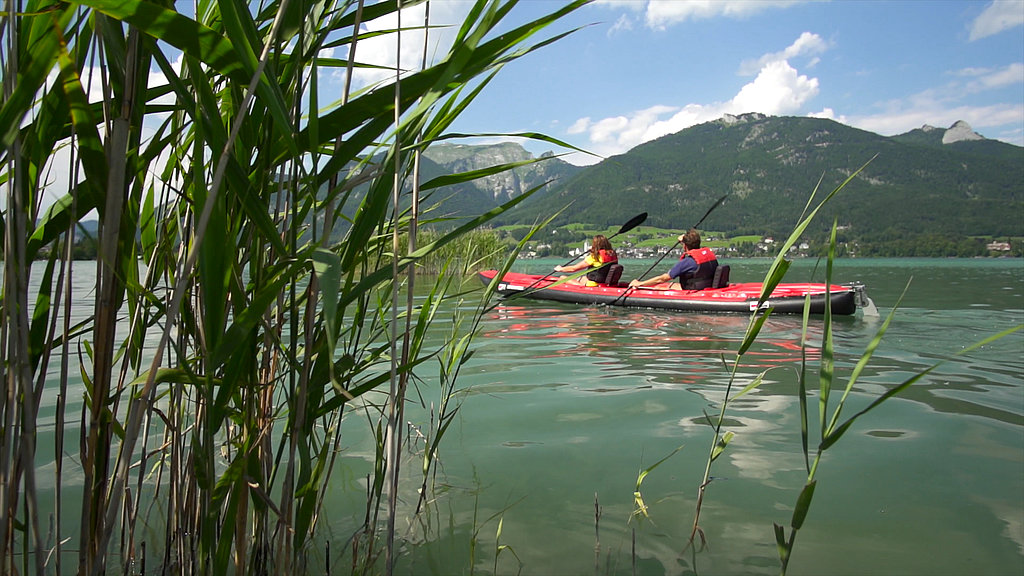 Smallest packing size – easy to transport – quick to set up
Packed in just one bag, a Grabner boat only requires little space at home. Transportation by car, caravan, train or plane is easy. In no time it is ready to use. Simply inflate it within a few minutes and off you go!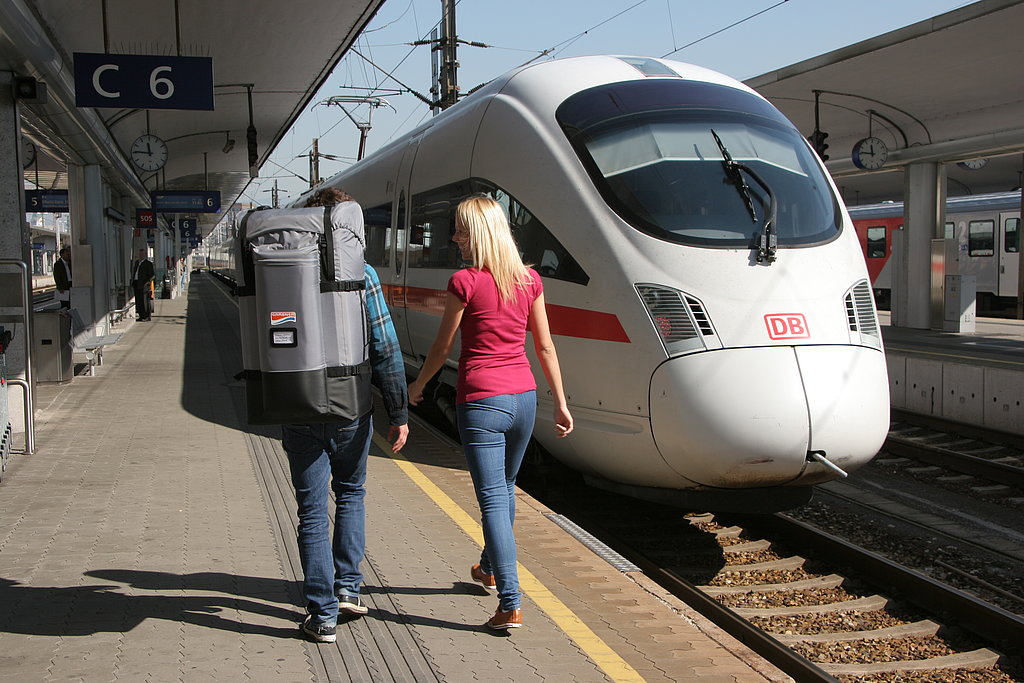 7-year boat skin warranty – worldwide unique!
The entire boat comes with a 2-year new boat warranty.
The boat material comes with a 7-year boat skin warranty.
Where else do you get that?
BY CONVICTION!