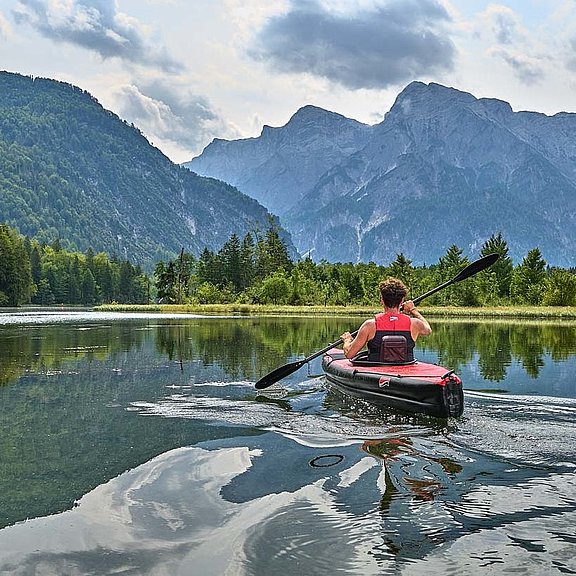 Shop info
Privacy and data protection
DATA PRIVACY POLICY
Our website may be used without entering personal information. Different rules may apply to certain services on our site, however, and are explained separately below. We collect personal information from you (e.g. name, address, email address, telephone number, etc.) in accordance with the provisions of data protection statutes. Information is considered personal if it can be associated exclusively to a specific natural person. The legal framework for data protection may be found in the German Federal Data Protection Act (BDSG) and the Telemedia Act (TMG). The provisions below serve to provide information as to the manner, extent and purpose for collecting, using and processing personal information by the provider.
GRABNER GMBH
Weistracherstr. 11
3350 Haag
Tel.: 0043 (0) 7434 422510
Mail : grabner(at)grabner.com
Please be aware that data transfer via the internet is subject to security risks and, therefore, complete protection against third-party access to transferred data cannot be ensured.
CONTACTING US
On our website we offer you the opportunity to contact us, either by email and/or by using a contact form. In such event, information provided by the user is stored for the purpose of facilitating communications with the user. No data is transferred to third parties. Nor is any of this information matched to any information that may be collected by other components of our website.
POSTING COMMENTS
On our website we offer you the opportunity to post comments about individual articles. For this purpose, the IP address of the user/internet connection subscriber is stored. This information is stored for our security in the event the author through his/her comments infringes against third party rights and/or unlawful content is entered. Consequently, we have a direct interest in the author's stored data, particularly since we may be potentially liable for such violations. No data is transferred to third parties. Nor is any of this information matched to any information that may be collected by other components of our website.
( Source: Muster-Datenschutzerklärung der Anwaltskanzlei Weiß & Partner )
Protecting your privacy is very important to us.
We will inform you about the handling of your data.
COLLECTION AND PROCESSING OF YOUR DATA
You can visit our website without giving any details about yourself. If you want to buy, subscribe to our newsletter or use certain features of our website, personal data will be collected.
DATA INPUT IN THE GRABNER-SHOP
In order to order you in the Grabner-Shop and we can process your order, we need your customer data: firstname, lastname, address, phone number and e-mail address.
The Grabner-Shop has been technically designed so that no sensitive customer and product data are stored on the Internet outside the current session.
We do not collect payment data by credit card as the payment of the credit card is made by our payment partner. Our payment partner encrypts your credit card data for secure data transmission with SSL.
DATA SECURITY
Your contract data will be encrypted via SSL via the internet. We secure our website, shop and other systems by means of technical and organizational measures against the loss, destruction, access, modification or dissemination of your data by unauthorized persons.
USE AND SHARING OF YOUR DATA
We use the data you have provided exclusively for the fulfillment of the contract and strictly according to the legal regulations. To this end, a transfer of your data to other companies, e.g. the post. These companies may only use your data for the purposes of order processing and not for further purposes and are obliged to comply with the legal regulations on data protection.
In the case of a statutory regulation, an official order or an official investigation procedure, however, we are legally obliged to provide the respective data of the authority.
NEWSLETTER
With your consent we use your e-mail address to send our newsletter. You can unsubscribe from our newsletter at any time. (By mail or unsubscribe in the newsletter)
Right of access
You have the right to free information about your stored data as well as a right to rectification, blocking or deletion of this data, if it is legally possible.
GOOGLE RECAPTCHA
We use Google reCAPTCHA from Google Inc. (1600 Amphitheater Parkway Mountain View, CA 94043, USA) to prevent spam.
The legal basis for the use is Article 6 (1) f (lawfulness of processing), because there is a legitimate interest in protecting this website from bots and spam.
reCAPTCHA is a free service that protects websites from spam and abuse. It uses advanced risk analysis techniques to keep people and bots apart. With the new API, a significant number of your valid human users will pass the reCAPTCHA challenge without having to solve a CAPTCHA. We use reCAPTCHA to secure forms.
By using reCAPTCHA, data is transmitted to Google that Google uses to determine whether the visitor is a human or a (spam) bot. You can find out which data Google collects and what this data is used for at policies.google.com/privacy.
You can read the terms of use for services and products from Google at policies.google.com/terms.
( Source: Created with the data protection generator from firmenwebseiten.at )
MATOMO
Our website uses the open source software Matomo to statistically analyze visitor traffic.
Matomo uses "cookies" for the evaluation of user access. With these text files, which are stored on the computer of the respective user, it is possible to analyze the use of the website. The information and data generated by cookies are stored on a server. The IP address is anonymized before saving. You can disable the use of cookies in your browser settings. However, this may mean that our website can no longer be used to its full extent.
A transfer of the data to third parties does not take place. Matomo uses user data in anonymous form, so we can optimize our website and our offer. IP addresses are stored by Matomo without the last digits. In this respect we can determine from which network a request comes. An assignment of the IP address to a computer is not possible.
By using our website you consent to the data processing by Matomo to the extent described above and for the purpose stated above.
USE OF YOUTUBE
We use YouTube on our website. This is a video portal of YouTube LLC., 901 Cherry Ave., 94066 San Bruno, CA, USA, hereinafter referred to as "YouTube". YouTube is a subsidiary of Google LLC., 1600 Amphitheater Parkway, Mountain View, CA 94043 USA, hereinafter referred to as "Google". Through the certification according to the EU-US Privacy Shield ("EU-US Privacy Shield") www.privacyshield.gov/participant, Google and thus the subsidiary YouTube guarantee that the EU's data protection requirements also be followed when processing data in the USA. We use YouTube in connection with the "Extended data protection mode" function to be able to show you videos. The legal basis is Art. 6 Para. 1 lit. f) GDPR. Our legitimate interest lies in improving the quality of our website. According to YouTube, the "Extended data protection mode" function means that the data specified below will only be transmitted to the YouTube server if you actually start a video. Without this "extended data protection", a connection to the YouTube server in the USA will be established as soon as you call up one of our Internet pages on which a YouTube video is embedded. This connection is necessary in order to be able to display the respective video on our website via your internet browser. In the course of this, YouTube will at least record and process your IP address, the date and time as well as the website you visited. In addition, a connection to the "DoubleClick" advertising network from Google is established. If you are logged into YouTube at the same time, YouTube will assign the connection information to your YouTube account. If you want to prevent this, you must either log out of YouTube before visiting our website or make the appropriate settings in your YouTube user account. For the purpose of functionality and analysis of usage behavior, YouTube permanently stores cookies on your device via your internet browser. If you do not consent to this processing, you have the option of preventing cookies from being saved by making a setting in your Internet browser. You can find more information on this under "Cookies" above. Further information on the collection and use of data as well as your rights and protection options in this regard is provided by Google in the data protection information available at policies.google.com/privacy.
USE OF GOOGLE MAPS
We use the component "Google Maps" from Google Inc., 1600 Amphitheater Parkway, Mountain View, CA 94043, USA on our website. Every time a page is called up with a Google Map, Google sets a cookie to process user settings and data. As a rule, this cookie is not deleted by closing the browser, but expires after a certain time, unless you have previously deleted it manually. If you do not consent to this processing of your data, you have the option of deactivating the "Google Maps" service and preventing the transmission of data to Google in this way. To do this, you must deactivate the Java Script function in your browser. However, we would like to point out that in this case you will not be able to use the "Google Maps" or only to a limited extent. The use of "Google Maps" and the information obtained via "Google Maps" is in accordance with the Google terms of use and the additional terms and conditions for "Google Maps".
Google is certified under the Privacy Shield Agreement and thus offers a guarantee to comply with European data protection law. Find out more at www.privacyshield.gov.
USE OF GOOGLE ANALYTICS
We use Google Analytics to analyze website usage. The data obtained from this is used to optimize our website as well as advertising measures.
Google Analytics is provided to us by Google Ireland Limited (Gordon House, Barrow Street, Dublin 4, Ireland). Google processes website usage data on our behalf and is contractually committed to measures to ensure the security and confidentiality of the processed data.
During your website visit, the following data is recorded, among others:
Pages viewed
Orders including sales and products ordered
The achievement of "website goals" (for example, contact requests and newsletter sign-ups)
Your behavior on the pages (for example, dwell time, clicks, scrolling behavior)
Your approximate location (country and city)
Your IP address (in shortened form, so that no clear assignment is possible)
Technical information such as browser, Internet provider, terminal device and screen resolution
Source of origin of your visit (i.e. via which website or advertising material you came to us)
No personal data such as name, address or contact details are ever transferred to Google Analytics.
This data is transferred to Google servers in the USA. We would like to point out that the same level of protection under data protection law cannot be guaranteed in the USA as within the EU.
Google Analytics stores cookies in your web browser for a period of two years since your last visit. These cookies contain a randomly generated user ID with which you can be recognized during future website visits.
The recorded data is stored together with the randomly generated user ID, which enables the evaluation of pseudonymous user profiles. This user-related data is automatically deleted after 14 months. Other data remains stored in aggregated form indefinitely.
If you do not agree with the collection, you can prevent it with the one-time installation of the browser add-on to disable Google Analytics or by rejecting cookies via our cookie settings dialog.
Source: traffic3.net
USE OF GOOGLE REMARKETING
We use the remarketing function of Google. This allows us to play personalized advertising to you on suitable advertising spaces on other websites, based on what interests you have shown on our website. This option is limited to a maximum of 18 months.
For more information, please see Google's privacy policy. You can prevent interest-based advertising by installing this browser plugin.
Source: traffic3.net
USE OF META PIXEL
We use the Meta pixel from Meta Platforms Inc, 1601 S. California Ave, Palo Alto, CA 94304, USA ("Meta") on this website. When you visit our pages and the Meta pixel is activated, a direct connection is established between your browser and the Meta server via the Meta pixel. Meta thereby receives the information that you have visited our site with your IP address. This allows Meta to assign the visit to our pages to your user account. We can use the information thus obtained for the display of Meta Ads or for tracking functions. We would like to point out that we, as the provider of the pages, have no knowledge of the content of the transmitted data or its use by Meta.