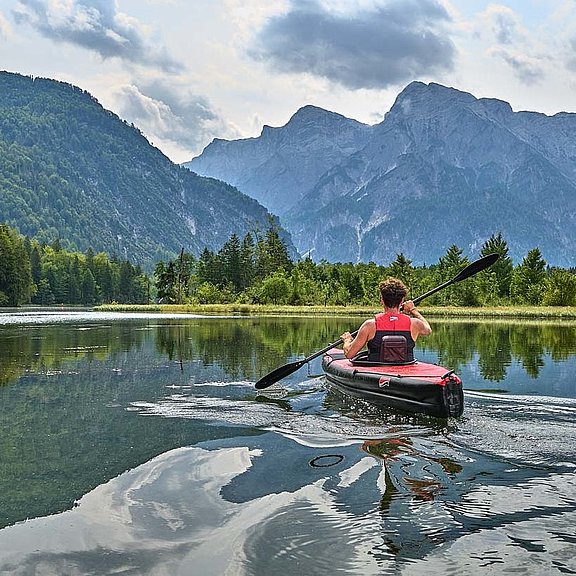 Unique
Grabner Paddle Academy
Welcome to the Grabner Paddle Academy!
In these videos you will learn the most important basic paddling skills. You will learn which different types of boats there are, how to safely get into a boat, which seating position is useful and the basic paddle strokes. Everything is explained as simply as possible so that you can concentrate on the essentials.
The Grabner Paddle Academy Team wishes good success and lots of fun on the water!
Difference kayak, canoe, rowing boat
Kayak safe entry & correct seating position
Kayak Paddling Technique Basics Shallow Water
Kayak Paddling Technique Basics Running Waters
In this clip you will learn important paddling techniques and basics that you should familiarise yourself with before your first trip in flowing water.
Edging the boat
Sweeping water
Negotiating a sweep - swinging in
Negotiating sweeping water - swinging out
Rope ferry
Waves
Rolling
Impact water
Canadian safe entry & correct seating position
In this video we show you how to safely get in and out of your canoe. You will also learn the optimal posture for more comfort, stability and effective propulsion.
Canadians are paddled in a kneeling position with a paddle. Depending on the model, two or more people can paddle together ...
Canadian canoe paddling technique shallow water basics
In this clip we show you the basics of paddling technique so that you can progress efficiently and safely with the canoe.
Paddle stance
Forward stroke
Steering handle
J-stroke for advanced paddlers
Backward stroke
Bow stroke
Draw stroke - lateral displacement
Canoe Paddling Technique Basics Flowing Waters