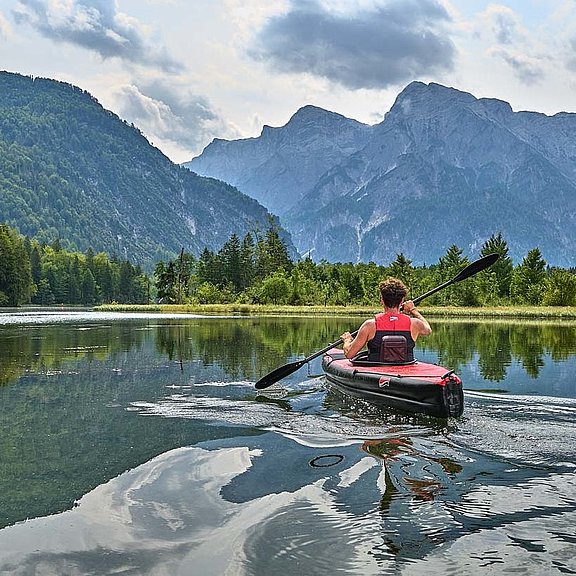 Instruction manuals
Kayaks
It depends on your internet-browser if the pdf files are opened in a new browser window or offered for a download.
Airpump & Pressure relief adapter
Inflate Grabner Boat
With the Airpump, the boat is inflated and ready for use in a few minutes.
Pump until the Pressure Relief Adapter releases air, then you have reached the optimum air pressure.
Packing Grabner boat
In only 3 minutes
Before packing, you should empty the water from the boat. To do this, turn the boat upside down and let the water run out of the hole in the stern. Let out the air in the bottom and dry the boat with a cloth.
Now you can fold the boat along the bottom center once over and then fold it lengthwise. Finally, it is stowed in the pack sack or backpack.