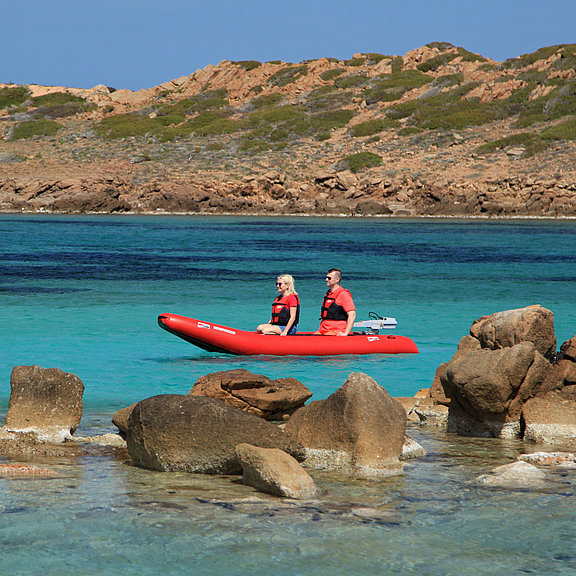 Inflatable boats
Motorboats
Basic knowledge Grabner motorboats
GRABNER motorboats are manufactured in one piece. So there are no loose parts like bottom or stern board that would have to be installed. Simply roll out, inflate and off you go! The advantages are a compact pack size and low weight.
Ideal for electric or gasoline motors up to 10 hp. The slim, long shape also allows the boats to be paddled with a single paddle or oars.
Lightweight and compact (only 26 to 30 kg)
1 piece, no loose parts
For electric and gasoline motors up to 10 hp
Single paddle and oars possible
Buying advice Grabner motorboats
The right motorboat for you!
Grabner motorboats are available in a more narrow shape with 100 cm width => SPEED
As well as with 120 cm width => MUSTANG
The SPEED is actually a Canadian canoe that can also be propelled by motor. The sleek boat shape is up to the midsection identical to the popular GRABNER Canadian canoe ADVENTURE. This slim design allows the SPEED to be paddled smoothly like a Canadian canoe with up to 3 adults. Even with a small motor the SPEED is fast on its way. With 6 hp you can even glide. So the advantage is a stronger motorization compared to normal Canadian canoes and at the same time effortless paddling.
The MUSTANG is primarily built for motor propulsion. The large side tubes provide excellent capsizing stability. Stable gliding behavior is its strength. Short distances and rivers can also be paddled with single paddle. Optional oars can be attached to the side eyelets.
MUSTANG S = 380 cm, up to 2 adults, up to 6 hp
MUSTANG = 450 cm, up to 3 adults, up to 10 hp
So which model is best for you? If you want to do more paddling and less motor-driving, the SPEED is the best choice. If, on the other hand, you want to drive with a motor most of the time, the MUSTANG is perfect for you.
Unique & Environment Friendly
Your 10 Grabner advantages
When it comes to water sports, you can't go for half measures!
If you really want to enjoy your free time on the water, only the best is good enough.
10 advantages Grabner Boats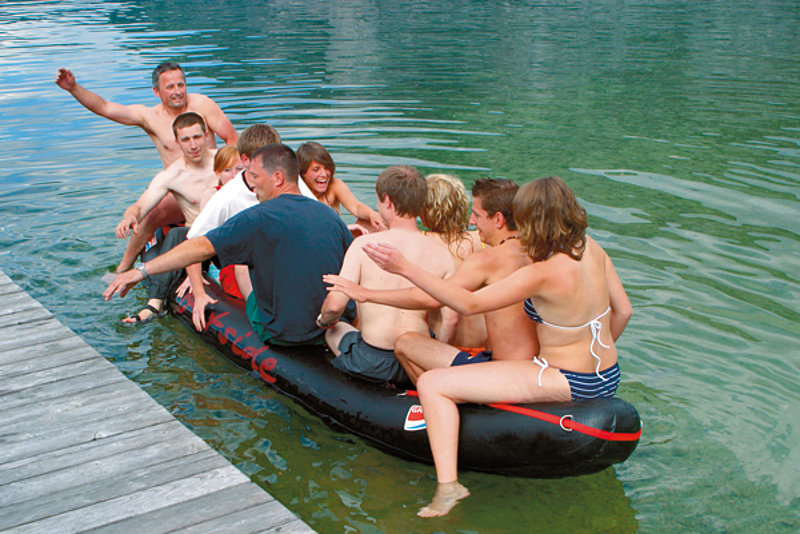 Paddle Academy
In these videos you will learn the most important basic paddling skills. You will learn which different types of boats there are, how to safely get into a boat, which seating position is useful and the basic paddle strokes.
Academy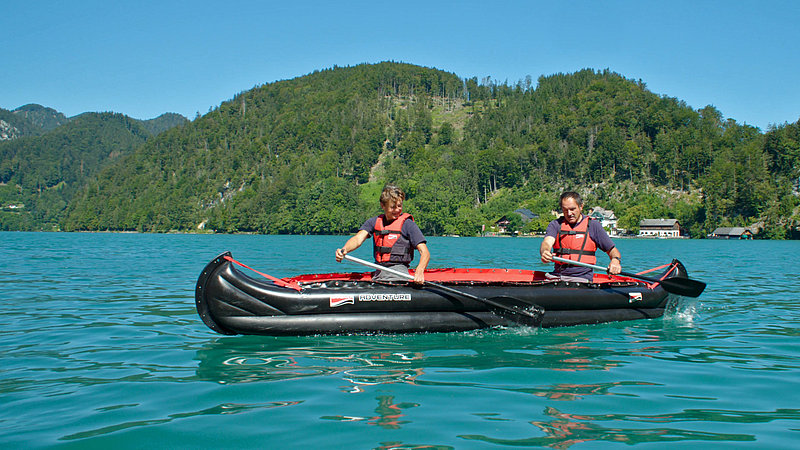 Grabner Support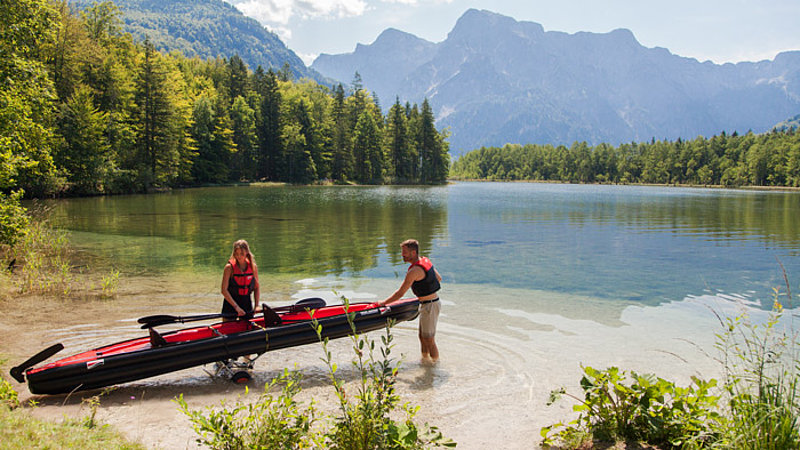 You have questions?
We are happy to help you!
Do you have questions about products, orders or other concerns? Please do not hesitate to contact us. Your Grabner team will be happy to help you!