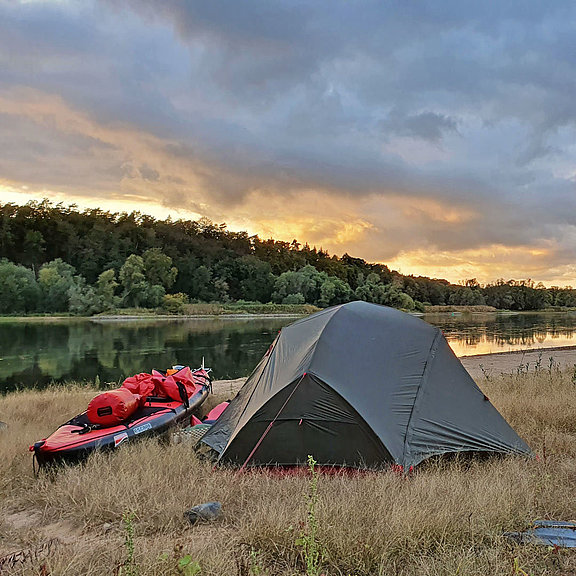 What is a kayak?
Basic knowledge kayaks
Kayaks are boats that are paddled in a sitting position with a double paddle. They are available for one, two or three persons. A steering device helps you stay on course. A steering device makes it easy to stay on course.
Depending on the model, kayaks are suitable for both calm water and light white water. Some models you can even ride in stronger white water.
Seat with backrest
Outstretched legs
Double paddle
Steering with steering device
Buying advice Grabner kayaks
The right kayak for you!
Grabner kayaks are available in two widths:
The models HOLIDAY 2 + 3 and ESCAPE 1 + 2 are 75 cm wide. This sleek boat shape offers very good body contact and sporty driving characteristics.
The HOLIDAY is a kayak with an open deck. One to three seats can be installed. It features a low weight, small pack size and an unbeatable fast assembly time of just 3 minutes!
The ESCAPE is a closed kayak. The waterproof deck offers a lot of storage space as well as a dry ride comfort.
The TRAMPER, MEGA and RIVERSTAR models are 90 cm wide. These models offer the highest capsize stability and more space for large people.
The TRAMPER is the wider equivalent of the HOLIDAY. The open deck allows quick seat adjustment for one or two medium sized people. The 15 cm wider hull makes it even more capsize stable. The TRAMPER is particularly light, packed small and ready to use in just 3 minutes! No complicated frame, just inflate and off you go!
The MEGA is the longer equivalent of the TRAMPER. Ideal for tall people with long legs. Incredibly capsize safe and quick to set up.
The bottom and side parts of the RIVERSTAR are identical to those of the MEGA. The end-to-end inflatable deck provides excellent body contact and maximum stability. The inflatable seats adapt comfortably to every body shape. Perfect seating comfort, safest behavior on the water! You will love this boat!
Unique & Environment Friendly
Your 10 Grabner advantages
When it comes to water sports, you can't go for half measures!
If you really want to enjoy your free time on the water, only the best is good enough.
10 advantages Grabner Boats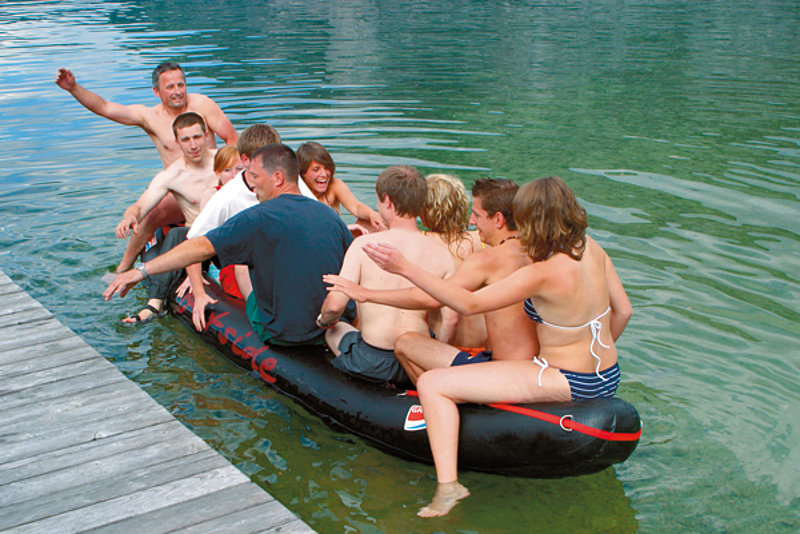 Paddle Academy
In these videos you will learn the most important basic paddling skills. You will learn which different types of boats there are, how to safely get into a boat, which seating position is useful and the basic paddle strokes.
Academy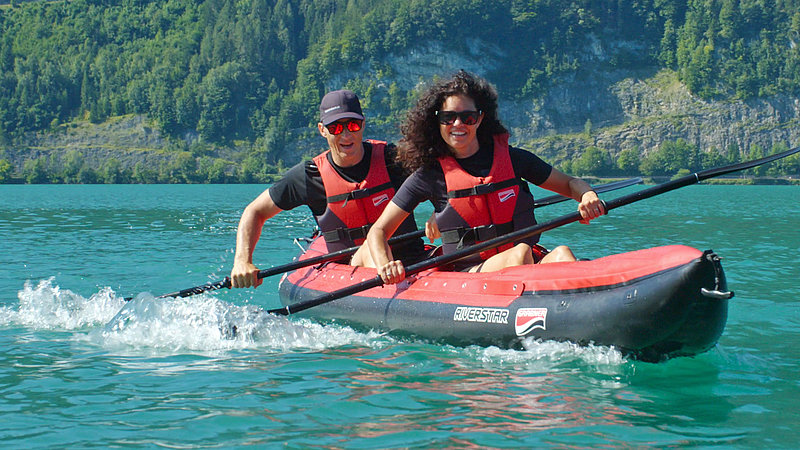 Grabner Support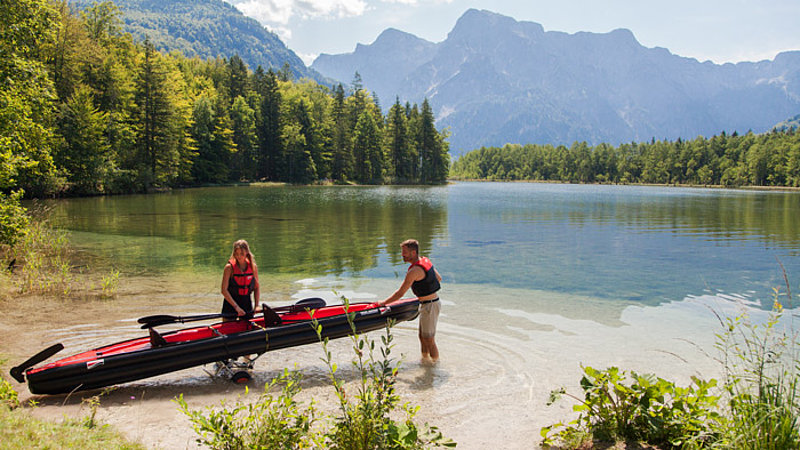 You have questions?
We are happy to help you!
Do you have questions about products, orders or other concerns? Please do not hesitate to contact us. Your Grabner team will be happy to help you!